Walk With Me Shirts Revealed!
The animals are ready, are you?! We are only 17 days away from the 12th annual Walk With Me Houston, our 5K through the Houston Zoo presented by Prosperity Bank! There will be new animal exhibits to explore as we walk, roll, and stroll toward a more inclusive tomorrow.
Walk With Me Houston brings together Easter Seals Greater Houston clients, community supporters, donors, and the staff that provides transformative disability and veteran/military-connected services. There is plenty of time to register and fundraise. We can't wait to see YOU at the starting line on Saturday, April 22. Learn more at WalkWithMeHouston.org.
Check out the "why" behind four Walk With Me teams that have gone above and beyond to support Easter Seals Greater Houston's life-changing programs!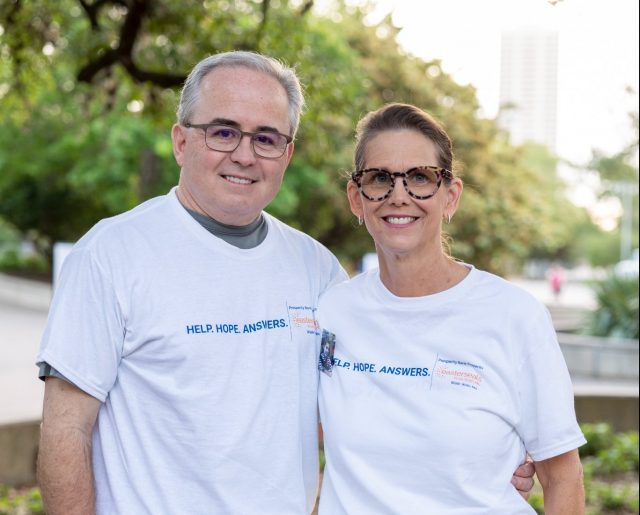 Meet two of our Walk With Me chairs, Elizabeth and Anthony DeLuca! They founded The Caroline School in 2002 to provide a high-quality education to their daughter, Caroline DeLuca, and other children with multiple disabilities, developmental delays, and medical needs. Prioritizing inclusion and individualized learning is part of the incredible legacy of Caroline, who passed in 2016. The DeLucas walk in memory of their daughter and to raise crucial funds for The Caroline School. So far this year, they have raised an incredible $61,445! Thank you, Team Caroline!
A round of applause for TEAM Industrial Services, Inc. and the Bouchard Family! Over the years, they have supported Easter Seals Greater Houston and Walk With Me, making transformative services possible for our clients. This year they committed to raising $5,000 but have raised over $29,345 and counting! Thank you for your passion for accessibility and inclusion, TEAM Industrial and Bouchard Family--we are so grateful!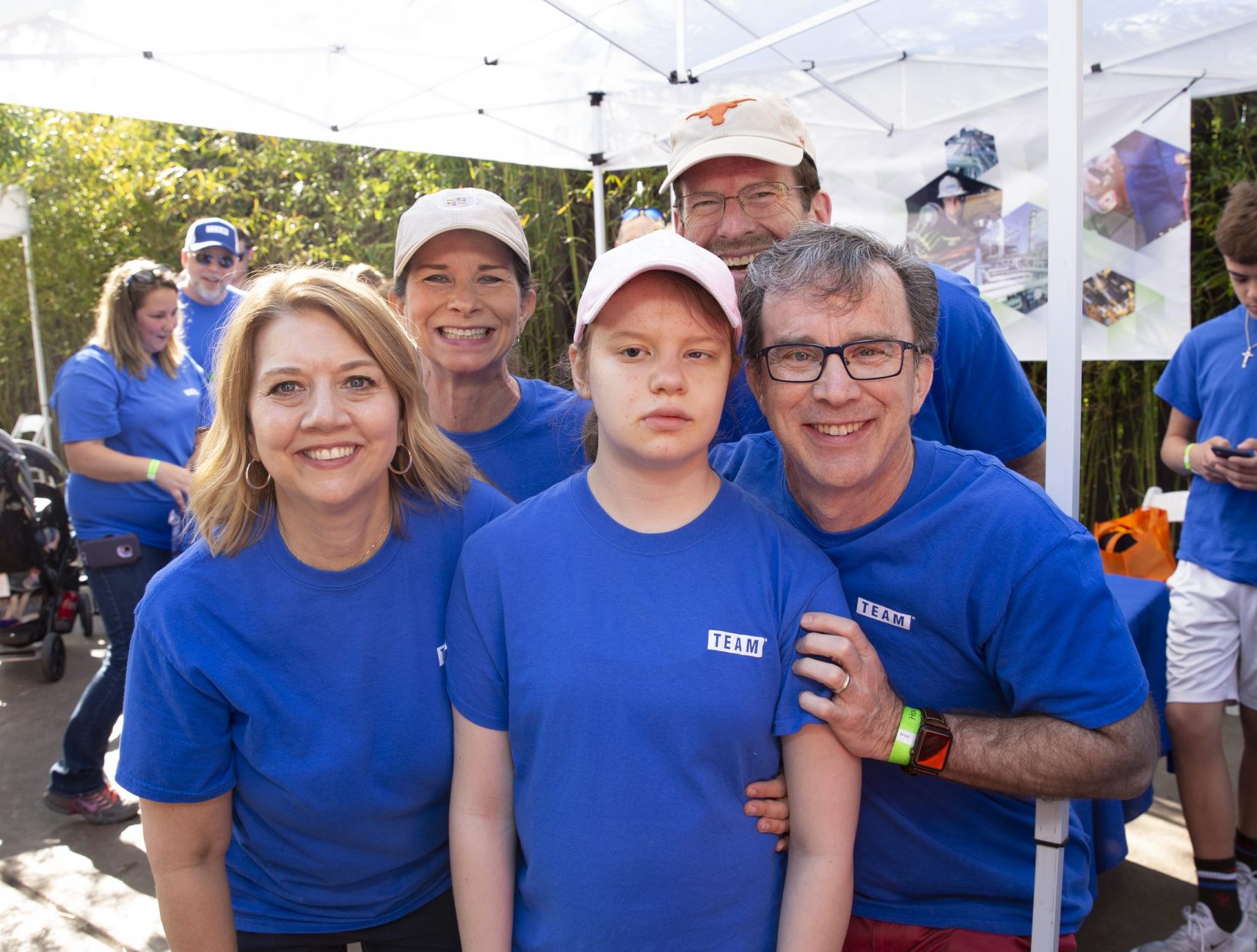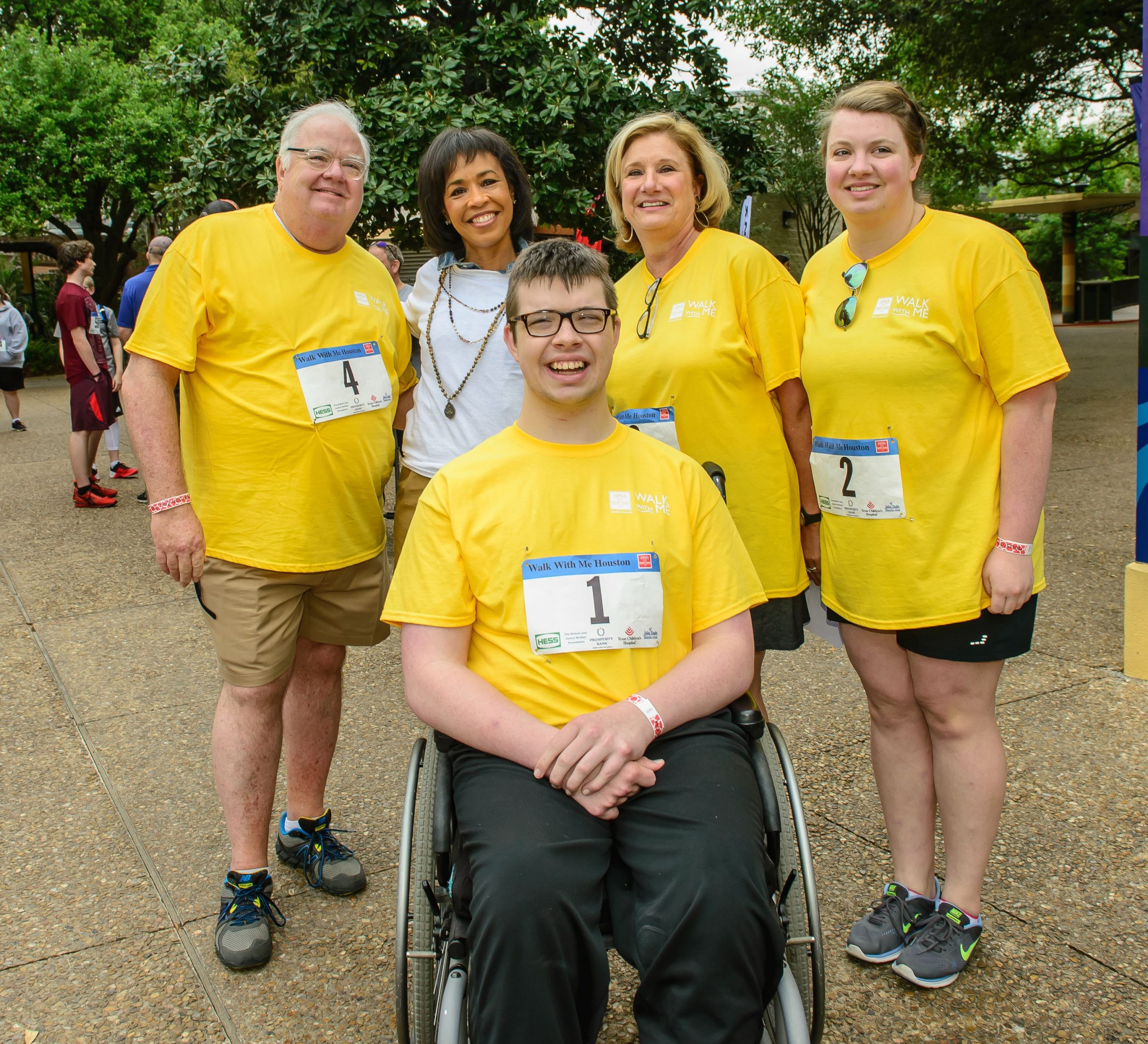 Robert Dowdell has been part of the Easter Seals Greater Houston family for many years. Robert attended camps when he was little, was a Walk With Me Ambassador in 2016, and now participates in our weekly Adult Program! Katherine, Robert's mom, has been a long-time advocate and Board member. So far, they have raised $23,850! This year, Robert's sister, Katie Dowdell, is a co-chair of Walk With Me. As an Assistant Vice President at Prosperity Bank, the presenting sponsor, Katie is working to raise an additional $100,000. We couldn't do this without you, Dowdell Family! Go Robert's Road Warriors!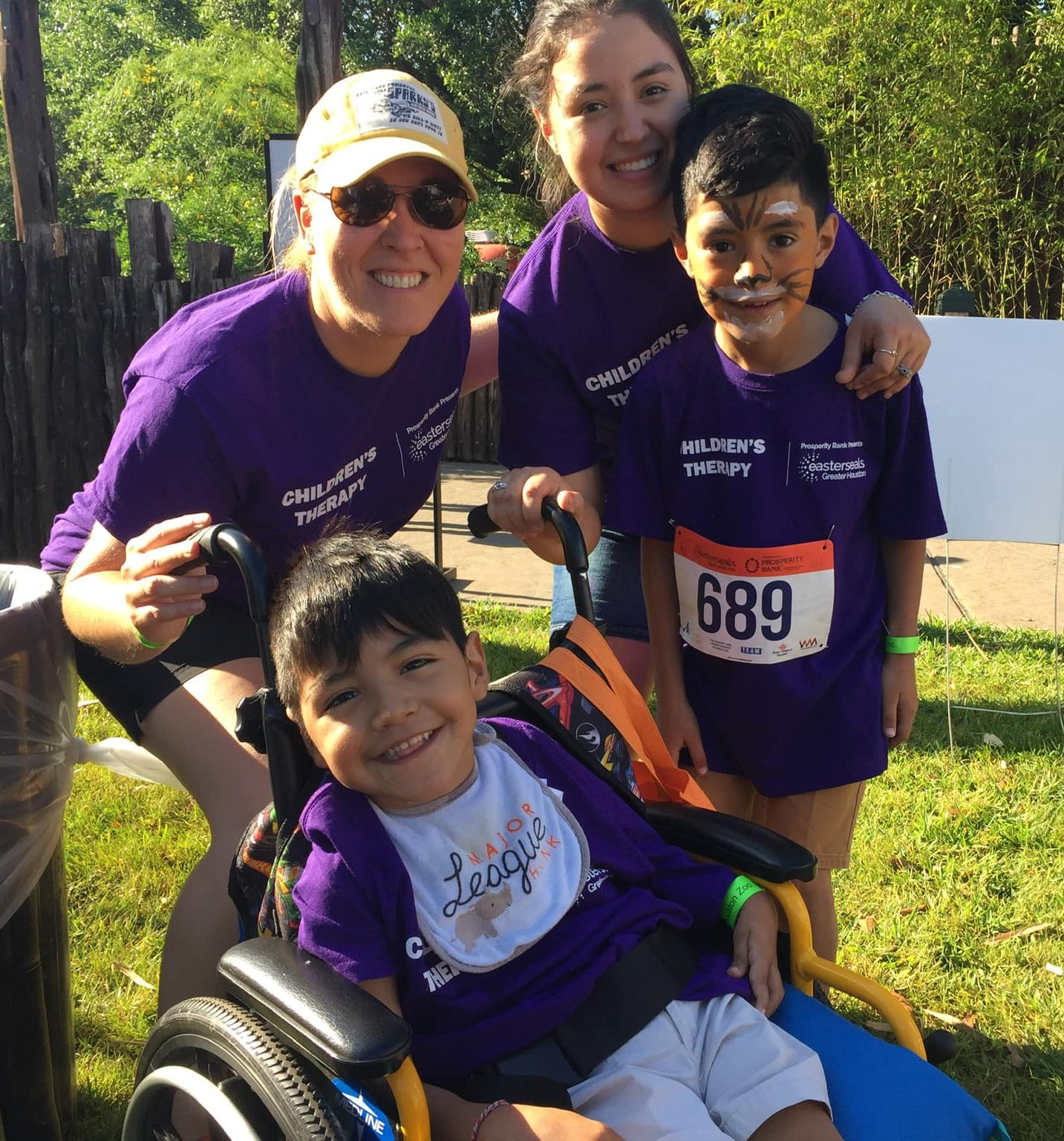 Helping us spread the word is easy and helps your neighbors with disabilities. Use our premade graphics to post on your Facebook, share on your Instagram story, hang up a poster, or send an email. Saturday, April 22, 2023, will be an incredible day that your friends, co-workers, and family will not want to miss out on! Thank you for getting the word out!
Can't come?! Please consider making a donation and making a difference in someone's life. Donate now!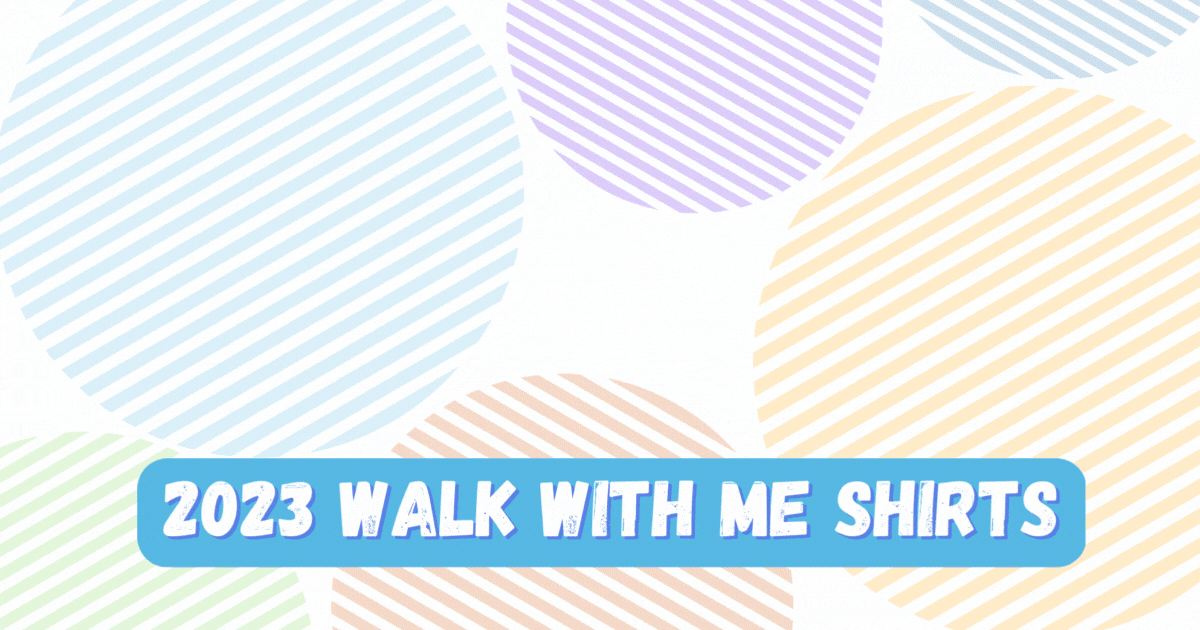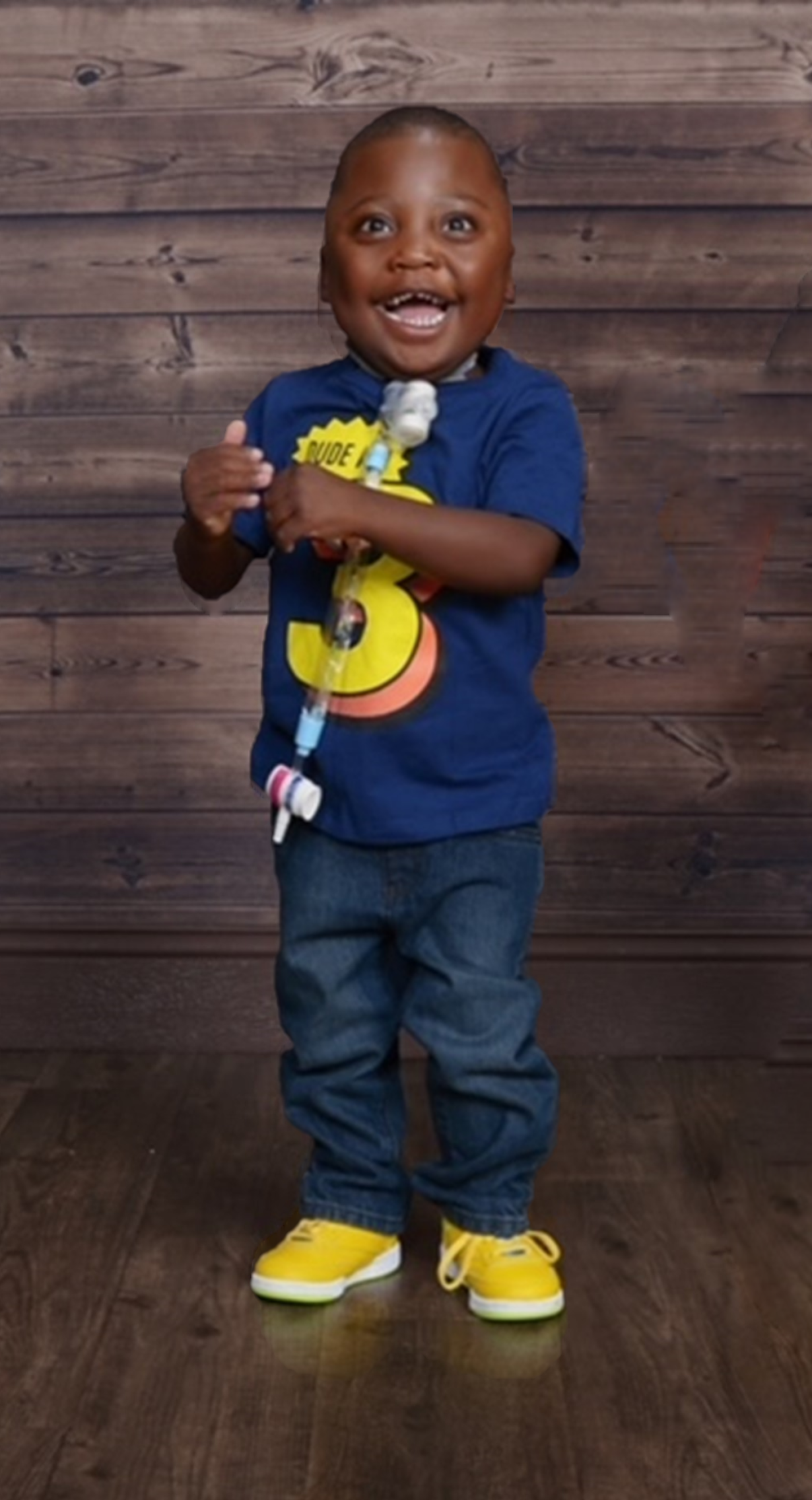 Meet Ethan, a 2023 Walk With Me Ambassador
Ethan was born at 25 weeks gestation and has been demonstrating his fighting spirit since day one. Ethan's complex medical history includes a life-changing surgery for his trachea and g-tube and a 6-months long medically induced coma to regain stability and lung maturation, all before the age of one.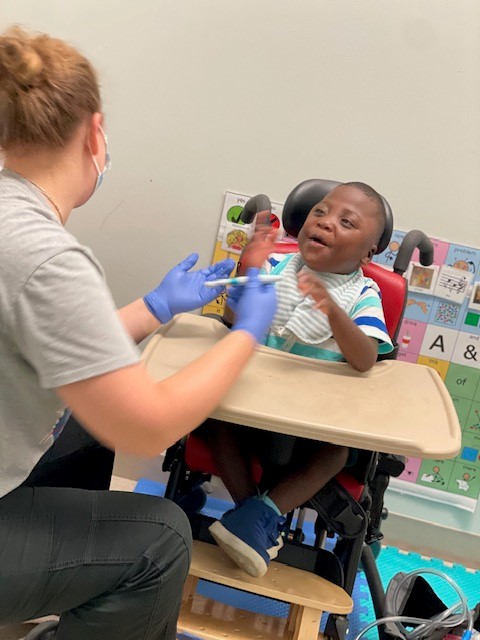 Easter Seals Greater Houston's Early Childhood Intervention and Children's Therapy Program have been dedicated partners to Ethan and his family since 2020. The team has used their expertise to help him reach his milestones with the help of Physical Therapy, Occupational Therapy, and Speech Therapy. He has shown substantial growth in his communication, motor skills, and physical aptitude.
Ethan's parents share that "Ethan looks forward to every session and applies everything he has learned. These sessions with the family at Easter Seals Greater Houston are paving the way to Ethan's greatest triumphs, and this truly is a very exciting chapter in Ethan's extraordinary story."
Your support helps families like Ethan's connect to services that profoundly change their lives. Easter Seals Greater Houston's services and resources are mostly free or sliding scale, making their transformative services accessible for all. Register or donate today!
Want to avoid the registration line and get an additional 15 minutes of sleep the morning of Walk With Me? Attend one of our pre-packet pick-up sessions to grab your zoo entry ticket, wristband, race number, and t-shirt!
When: Thursday, April 20, 3-7 pm or Friday, April 21, 7 am-12 pm
Where: Randalls (5586 Weslayan St, Houston, TX 77005)
If you'd like to pick up your family's/team packets early, you are welcome to do so. You are responsible for ensuring their delivery. Please make sure everyone on your team aged 12+ has raised a minimum of $50 as of midnight on Wednesday, 4/19 OR funds will be collected at Randalls'. If you are an individual picking up for a group of 15 or more or are a corporate sponsor, please let Gabriela Silva know at GSilva@eastersealshouston.org by April 19th. We will be sure to coordinate with you for a more efficient pickup.
You MUST bring your ticket and wristband to the walk. These guarantee your entry into the event and cannot be replaced. 
Unable to pick up your packet early? Check-in at the registration table located outside the Houston Zoo entrance gates between 7:00-8:00 am. Registration closes promptly at 8:00 am.
...........................................................................................
THANK YOU TO OUR 2023 SPONSORS