Ready to Achieve Mentoring Program (RAMP)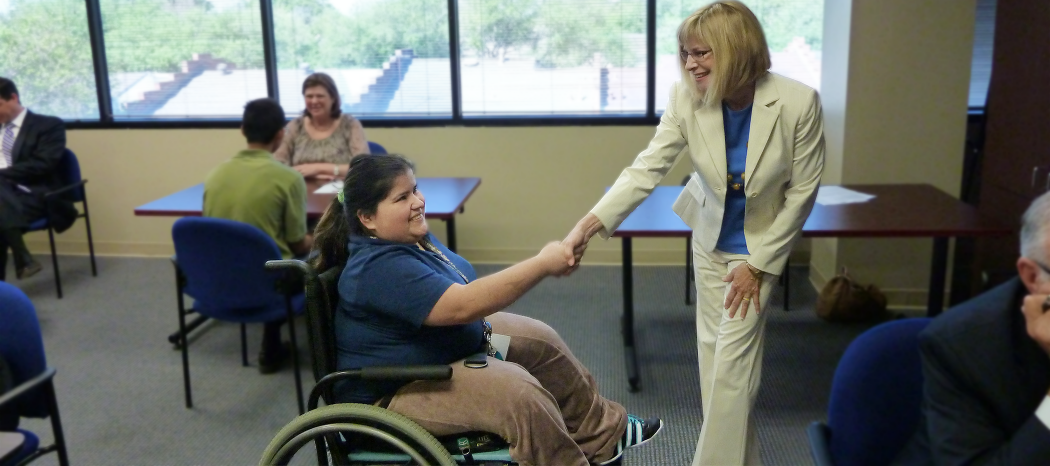 The Ready to Achieve Mentoring Program (RAMP) is a career-focused mentoring program for youth ages 12-17 with disabilities involved, or at-risk of becoming involved, with the juvenile justice system. The majority of youth in the juvenile justice system have at least one disability, making all youth with disabilities at risk. RAMP youth have a wide range of disabilities from learning disabilities, autism spectrum disorders, intellectual disabilities, emotional disturbance, and Traumatic Brain Injury. The RAMP model utilizes a combination of group, peer, and one-on-one mentoring to promote the successful transition of RAMP youth to employment, continued learning opportunities, and independent living. Youth meet weekly to develop social skills, self-confidence, work readiness skills, participate in mock interviews, create resumes, and career exploration.
Role of the Mentor
Serve as a positive role model and friend
Help youth set goals and work toward accomplishing them
Help youth identify strengths and areas of development
Help youth create a resume and review work readiness skills
Expose youth to a wide variety of careers, life experiences, and worldview
Who can be a Mentor?
Anyone with an interest and commitment to youth can be a mentor! You must be at least 21 years old, pass a background check, be fingerprinted, and maintain communication with the program coordinator. Everyone has life and career experience to share with our youth. Think about the impact that knowledge and exposure can have on a young person today! Often, our youth have not yet recognized their strengths, yet through the relationship with their mentor, opportunities and career options become available that they never thought possible.
What is the Mentor's time commitment?
A mandatory two-hour training during which we cover Mentoring Basics, Mentor Expectations, Personal Boundaries, Disability Etiquette, and suggested strategies to develop an effective relationship
Two 1-hour face-to-face sessions
Continuous communication: At least 3 attempts per month to contact youth via phone, email, text, etc.
If you would like to participate as a RAMP Youth or Mentor, or if you would like to learn more, please contact us at hsht@eastersealshouston.org.
High School/High Tech is a community-based partnership of parents, educators, rehabilitation professionals, and business representatives working together to encourage students with disabilities to explore the fields of science, engineering, and technology. Learn more.