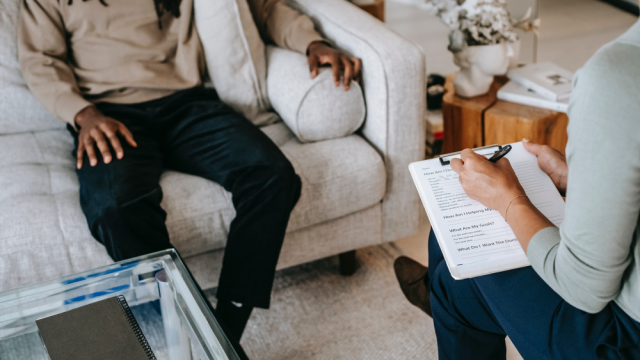 Easter Seals Greater Houston's clinicians are now providing services to adults and children with disabilities. Individual, couple, and family counseling sessions (12) are available to any household that receives services through Easter Seals Greater Houston with a child between the ages of 0 to 6. Daytime and evening sessions are available. Client self-referral call 346-330-3859 or mentalhealth@eastersealshouston.org.
Comprehensive intake forms are completed via phone. The client MUST sign the consent forms prior to being scheduled for sessions.
Additional Programs:
Parents Supporting Parents Group: held twice a month (3rd Thursday at noon and 4th Wednesday at 5 pm) virtually. This group is open to families currently receiving additional services through Easter Seals Greater Houston Veteran/Military-Connected Services. Sign up.
Our Clinicians also provide services to military-connected families - adults and children. If you are a veteran or member of a military family, please click here for more information. For general mental health information, please email counseling@eastersealshouston.org.
Special Thanks to The Powell Foundation and Mac DeLaup for the seed money grants that allow us to provide free individual, family, and group counseling to our clients.