The Caroline School provides unique educational services to meet the physical, social, and cognitive needs of individuals ages 18 months to 21 years old with multiple disabilities, including those with additional medical needs.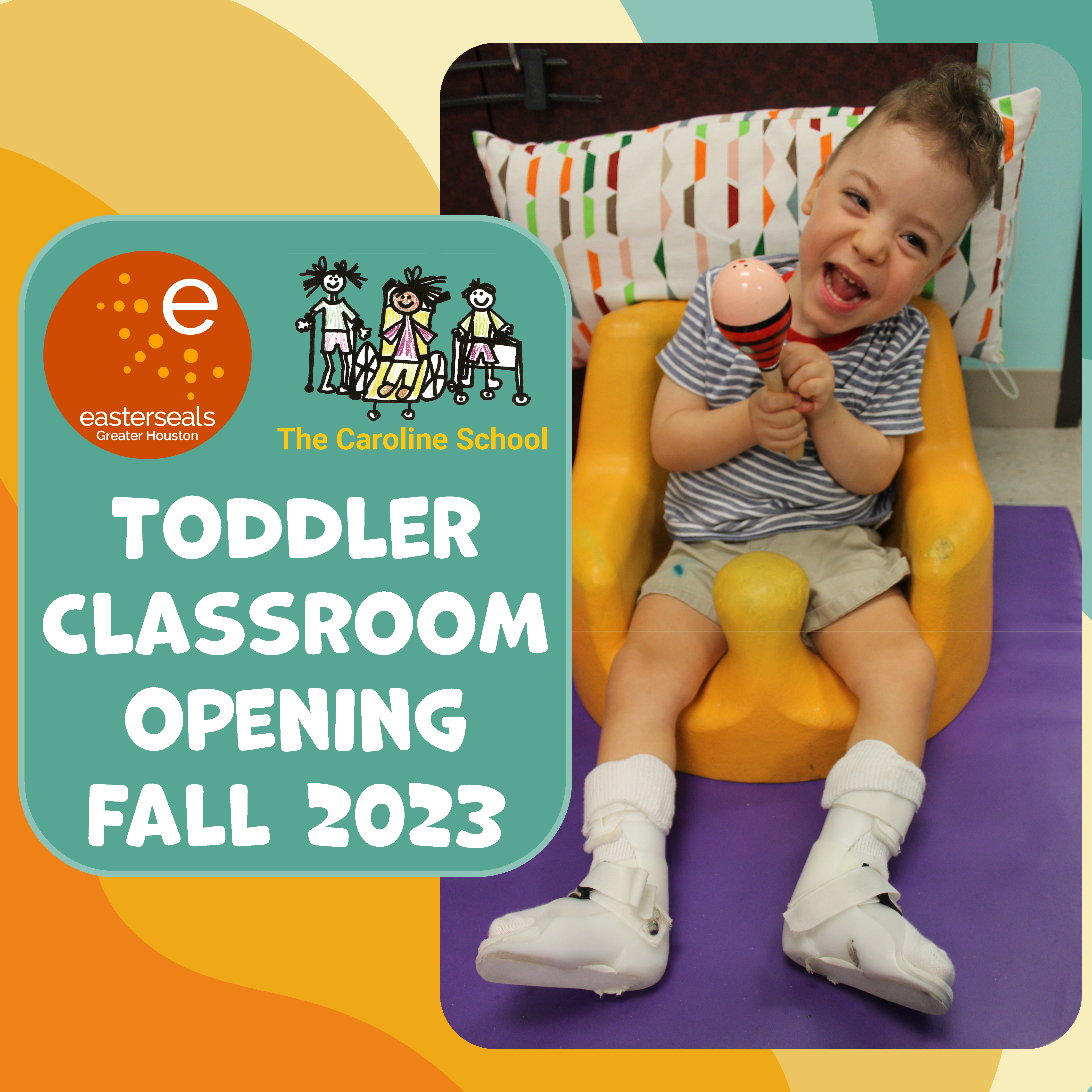 The Caroline School is excited to announce the opening of our Toddler Classroom this Fall! It features a center-based layout, child-led curriculum, and a variety of adaptations and accommodations specific to learners with disabilities. We would love to provide the learning environment needed for your child to succeed! Learn more.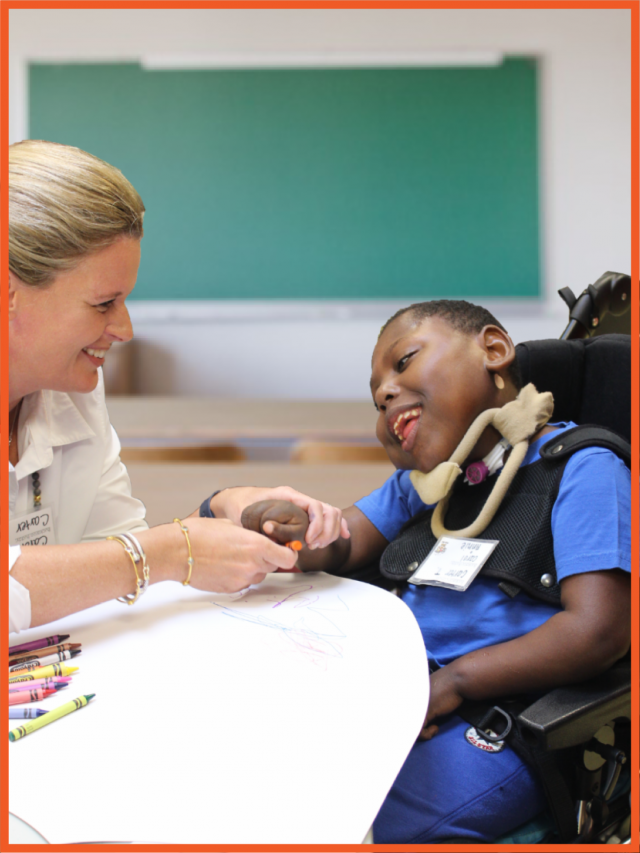 At the Caroline School, abilities - rather than disabilities - dictate each student's pace and path. Our low teacher-to-student ratio allows students to receive the care they need and personalized instruction to help them reach their goals.
Students are given the physical support necessary to engage in brain and body integration.
Students build meaningful intrapersonal (emotions, myself, and I) and interpersonal (peers and adults) relationships.
Students focus on the cognitive skills that are most pivotal to their short and long-term development.
By investing the time and attention for every student to feel safe, secure, and cared for no matter their challenges, The Caroline School creates an environment conducive to happy and healthy lifelong learners.
Learn more about The Caroline School Curriculum.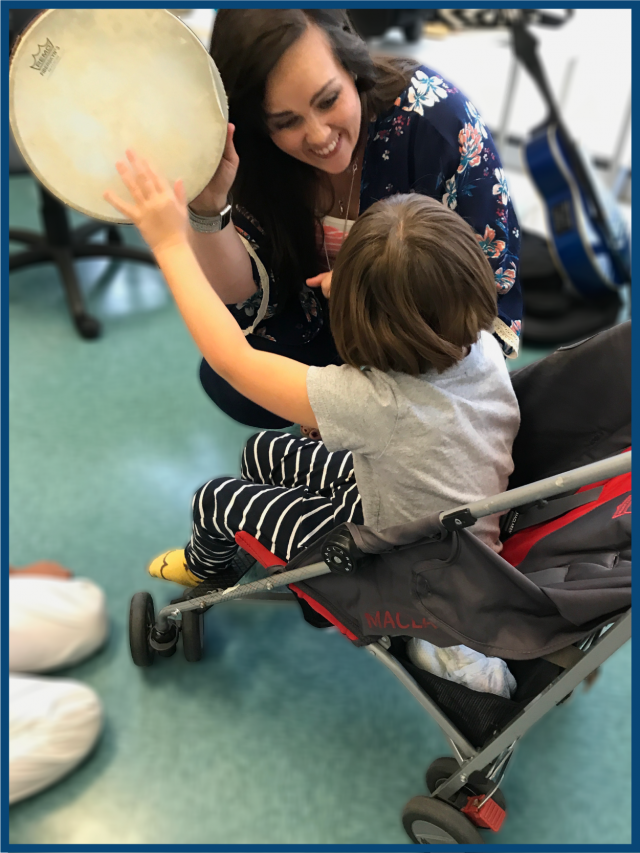 Collaborative learning plans tailored to your child's needs
Special focus on communication development and the use of Assistive Technology
Accessible playground with tactile and auditory music panels and a wheelchair swing
High-quality therapeutic services (physical, occupational, and speech therapy) are conveniently available onsite with Easter Seals' Children's Therapy Program
Ongoing full-time and part-time enrollment with an admissions process that works with your schedule
Weekly Enrichment (Art Therapy, Music Therapy, Pet Therapy)
Sliding scale tuition, financial assistance may be available ($900-$2,500/monthly)
Access and support navigating other free Easter Seals programs, including:
The Caroline School Summer Program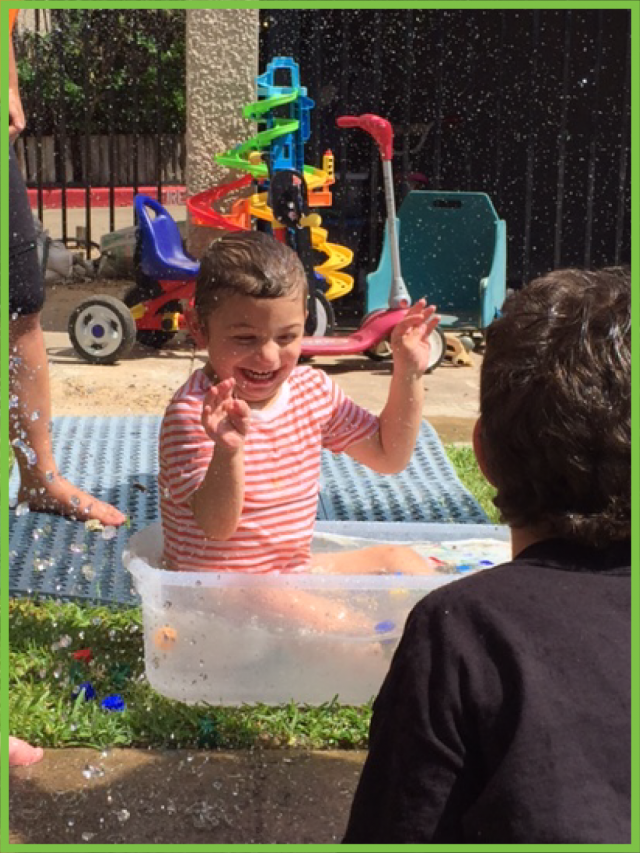 Easter Seals Greater Houston's The Caroline School offers a camp-style summer program to children and teens with moderate to severe disabilities, including those with additional medical needs. You can participate all summer or even select a few weeks! This fun, inclusive program will run for six weeks.
For questions or to schedule a tour, please contact our Community Outreach Associate, Michelle Andrade, at MAndrade@eastersealshouston.org or 832-776-1758.
These quotes are from parents of current students and alums from The Caroline School.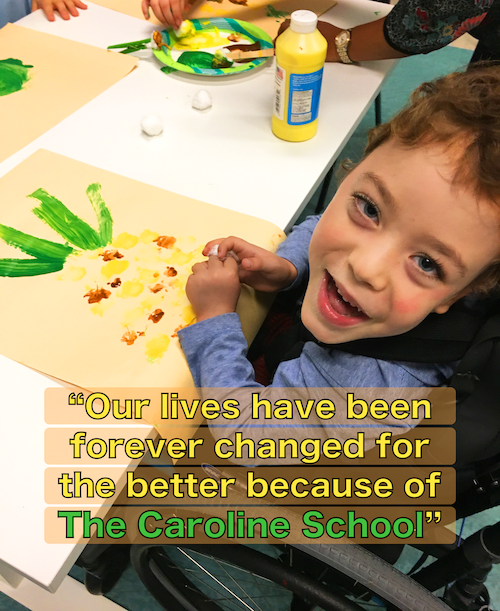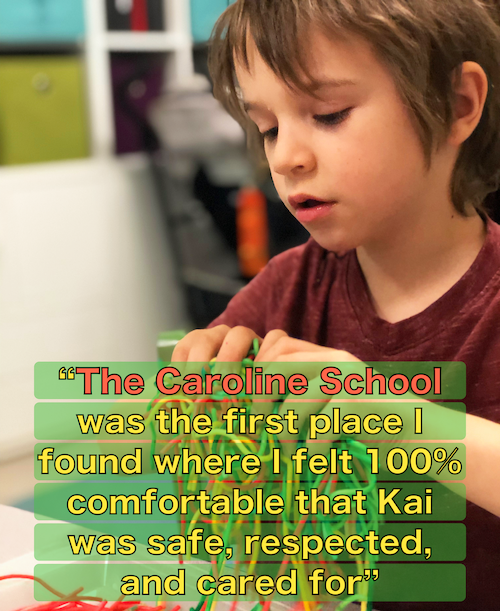 This program is made possible by Elizabeth and Anthony DeLuca, The Ralph A. Johnston Foundation, Inc., Texas Children's Hospital, United Way of Greater Houston, and the Whalley Family Foundation. Special thanks for your generous support!