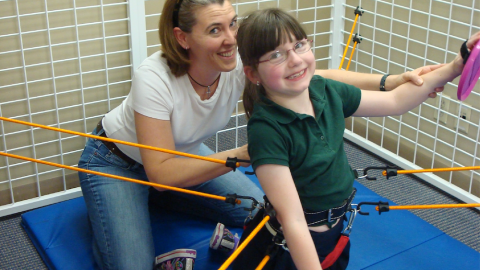 Children's Therapy
Through speech, occupational and physical therapy, therapists help children from birth to 21 years of age become as independent as possible and participate in family, school, and community activities. Learn more.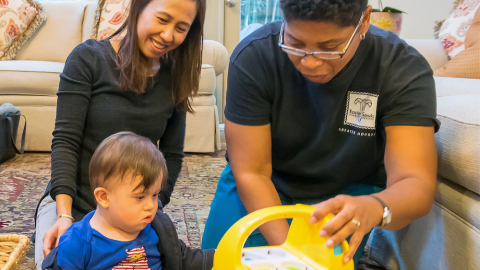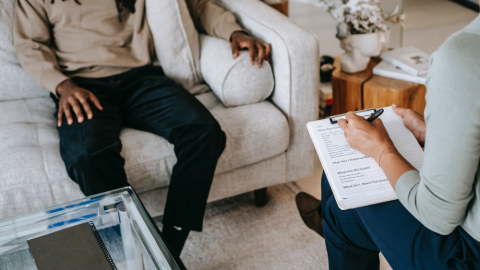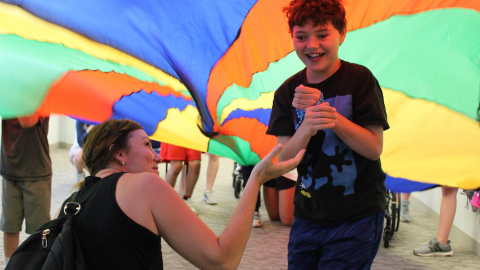 Recreational Therapy
Clients of all ages and backgrounds work with licensed Recreational Therapists to improve physical, cognitive, and social health through art, games, music, fitness, community outings, and more. Learn more.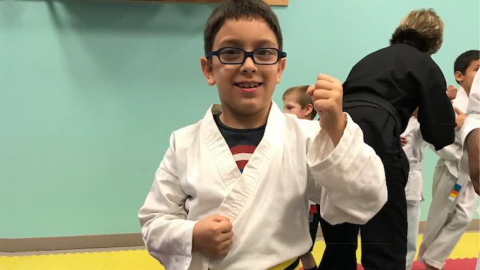 ToyTech and Play Therapy
Year-long play and activity-based therapy such as Play-A-Palooza, yoga, karate, dance, and art therapy are adapted to the needs of children with all types of disabilities. ToyTech is a lending library of toys adapted to the needs of children with disabilities. Learn more.