Joey Z. transferred to Easter Seals Greater Houston's Early Childhood Intervention (ECI) Program from Las Vegas in 2021. He is the youngest of 4 boys to his parents, Shawn and Christina. Our first interaction with the family was on July 1, 2021 when Joey was in the hospital. Mom Christina was determined to get him evaluated so services could start as quickly as possible. So right in his hospital room, the initial evaluation was conducted via telehealth.
Joey suffers from severe seizures that cannot be controlled with medication alone. In October 2021, he underwent brain surgery in hopes of decreasing his seizures. 11 months after his surgery, Joey was able to reduce his seizure medication. Thanks to the success of the surgery and Mom's diligence with his KETO diet, Joey has been seizure free.
Early Childhood Intervention therapy sessions were a struggle for Joey. He became extremely upset whenever placed in a standing position to work on walking. Months went by with Physical Therapy, Occupational Therapy, and Speech Therapy, focusing on Joey's sensory, communication, and balance challenges. Then in August 2022, Joey took his first independent steps. He started to go for walks with his brothers holding his hand. In 5 short weeks, he was independently walking around his home and at the park, all with a smile on his face! The crying was replaced with a joy of movement!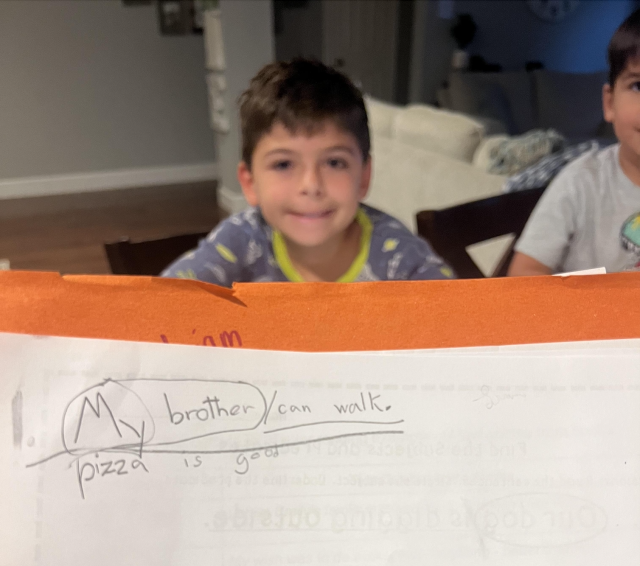 "ECI has been a wonderful part of Joey's experience with therapy. Having therapy in our home, where Joey is the most comfortable, has made it possible for him to reach his goals. When we weren't having success in the outpatient clinic, we were always able to rely on ECI in the home where Joey thrived the most. Joey bonded with his therapists and worked more successfully with them because he was in his secure environment. We have had nothing but exceptional care and service from our ECI team!" -Christina, Joey's Mom
Joey is now riding in a shopping cart, going to his older siblings' baseball and soccer games, and able to sensory-wise enjoy new environments. Joey has graduated from ECI and now attends school in the Early Childhood Special Education Program. He and his family are a true example of the success of the collaboration with ECI and family.
ECI services are provided in a child's natural environment, meaning wherever the child spends most of their day. That may be the child's home, a caregiver's home, or a daycare. Learn more about Early Childhood Intervention!