Parents Night Out (PNO) provides Respite services for our caregivers, those who love and care for our clients day in and day out. It gives parents and guardians a small break from their normal duties to relax and have some downtime. This is also a treat for our clients, who look forward to having fun, interacting with new friends, and getting out of their daily routines. We are planning theme nights and various activities to make PNO even more fun and engaging!
We recently held a Girls Night Out jam-packed with bingo, jewelry making, karaoke, dancing, and so much more. The night was dedicated to girls, and the group absolutely loved it.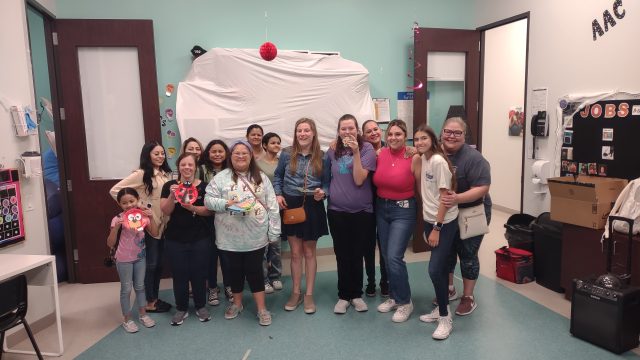 These nights of fun for the clients and rest for the caregivers are made possible by volunteers. If you or anyone you know would like to volunteer, please reach out to our Parents Night Out Coordinator Adriana Rico at arico@eastersealshouston.org for more information on our program. Please reach out if you are interested in enrolling as well.