Mentoring: Student to Coworker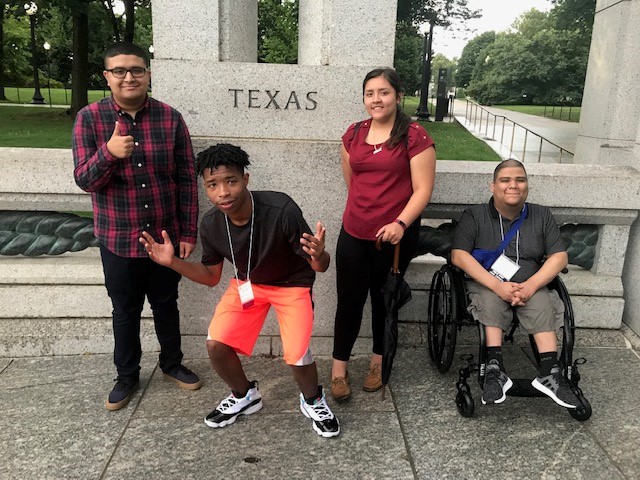 As National Mentoring Month closes, we're sharing Allan's wonderful success story of being a mentee, becoming a mentor, and achieving his dream of employment. The entire Easter Seals Greater Houston team is so proud of all that he has and will achieve!
Allan began participating in Easter Seals Greater Houston's Ready to Achieve Mentoring Program (RAMP) in 2015. After graduating, he still wanted to be involved and lend a hand, so he returned to Margaret Long Wisdom High School to become a junior mentor. He has always been exceptionally eager to help and learn and wanted to guide students in the program. Throughout his time as a junior mentor, he was very involved and always stepped in to help former schoolmates.
Fast forward a couple of years. Allan and his RAMP Coordinator and Transition Coach, Jacquie Privitera, were discussing paths to employment. Allan was very interested in gaining work experience and was placed in a summer internship at Easter Seals Greater Houston's main office on the Human Resources team. On his first day, Jaquie shared, "Today he started an internship at our office and I'm so proud of how determined he is. His life hasn't always been easy, but he's making sure that isn't the case forever. Yay Allan! You're WORKING! You did it!!"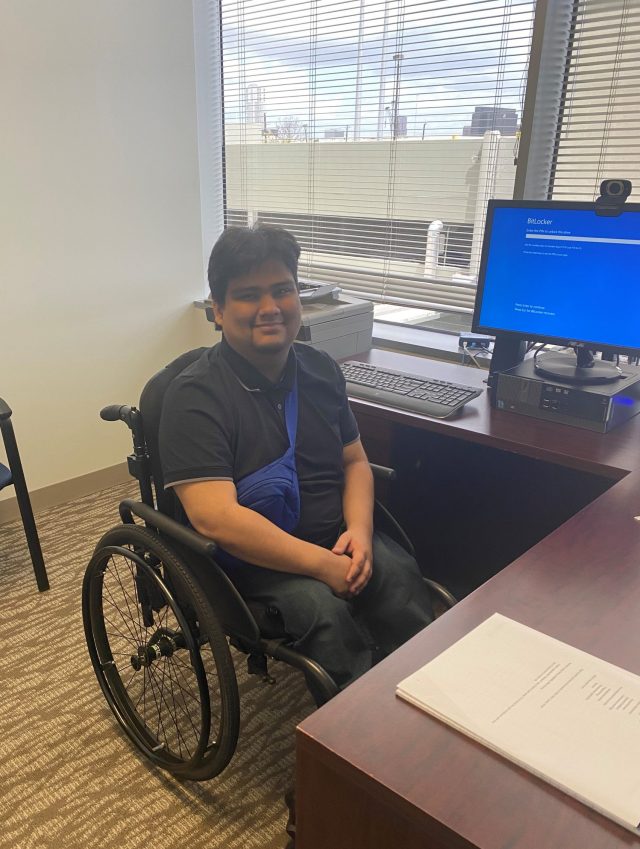 That summer, Allan did an excellent job digitizing the agency's HR paper files and gained the work experience he had been wanting for so long. His assistance helped the agency more easily access employee files and reduced the need for storage in the office. His supervisor beamed that he was a delight to work with over the summer.
Generally, internships last about six weeks. Historically, interns that have worked at the Easter Seals Greater Houston office from the High School/High Tech or RAMP programs have been such hard workers and become treasured team members so quickly that when it was time for their internships to end, no one wanted them to leave. In fact, we have been lucky enough to hire two previous interns permanently. After being such a delight to work with, this was definitely the case with Allan. There has been a need for additional help in the Respite Program, and we are thrilled that Allan has accepted the position. He is going above and beyond in his role. This year Allan will be our Team Captain for the HSHT/RAMP/Transition Walk With Me team.
The experiences gained by the High School/High Tech and RAMP programs are so invaluable and important. The best part is that sometimes they lead to the best outcome of all – gainful employment. Reflecting on Allan's journey, Jacquie shared, "I can't tell you how proud I am of the coworker who started as a student and has now come full circle. Welcome, officially, to the family, Allan. We're all so glad you are here."
Anyone with an interest and commitment to youth can be a mentor! Learn more about our Ready to Achieve Mentoring Program, High School/High Tech, and Transition Program.