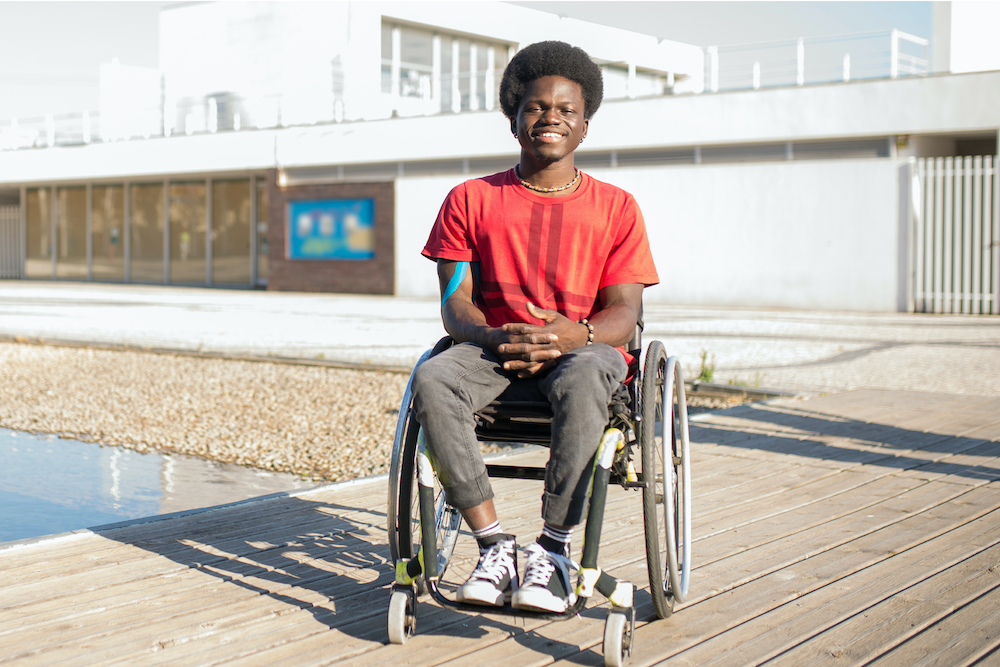 High School/High Tech is a community-based partnership of parents, educators, rehabilitation professionals and business representatives working together to encourage students with disabilities to explore the fields of science, engineering and technology. Only 56% of students with disabilities graduate from high school. High School/High Tech was developed to address this situation. Most individuals with disabilities have not had the encouragement, role models, access and stimulation to pursue challenging technical careers or courses of study.
For more information or to apply please email hsht@eastersealshouston.org or 282-381-5202.
Program Goals
Motivating students to explore their own interests and potential in the sciences and technology.
Encouraging those interested in science, engineering and technology-related careers to aim for college and a degree in their chosen field.
Helping students with disabilities become independent, productive members of the technology-driven work force of the next century.
Helping professionals in science, engineering and technology-related fields to better understand uses of assistive technology, as well as the accommodation and facility-access needs of persons with disabilities.
Through High School/High Tech, students with disabilities are presented a mix of learning experiences that promote career exploration and broaden educational horizons including the following:
Corporate site visits to laboratories, manufacturing plants and high-tech corporations.
Mentoring from professionals and career advisors, including professionals with disabilities in the work place.
Job shadowing and student observation of professionals at work.
Guest speakers talking with students.
Campus meetings.
Technology seminars at colleges and universities.
Employment through paid summer internships, providing on-the-job training.
Individual career and college research, counseling and workshops.
Skill building focused on resumes, presentations, financial aid and college admissions.
Program Results
99 percent of student participants have remained in or graduated from high school, and many have expressed an interest in pursuing post-secondary education or training. Graduates are currently enrolled in Rice University, Baylor University, Rochester Institute of Technology, the University of Houston, Texas A&M, Houston Community College System, San Jacinto College, and Alvin Community College, to name just a few.
2022 High School/High Tech RAMP Fact Sheet
High School/High Tech Materials
To host a tour or workshop, mentor, provide an internship or speaker, please email hsht@eastersealshouston.org or call 713.838.9050, ext 363.
The Ready to Achieve Mentoring Program (RAMP) is a career-focused mentoring program for youth with disabilities involved, or at-risk of becoming involved, with the juvenile justice system. Learn more about our Mentoring Program.
Interview Tutorials
Job Interview Questions
Interviewing Tips
Job Application Lesson
This program is made possible by The Alcon Foundation, Inc., Baker Hughes Foundation, CareSource Bayou Health, The George Foundation, IBM, Institute for Educational Leadership, Inc., The Robert and Janice McNair Foundation, The Oriska Foundation, The Sartain and Tamez Family Trust Fund, and United Way of Greater Houston. Special thanks for your generous support!