Therapy is the Secret Ingredient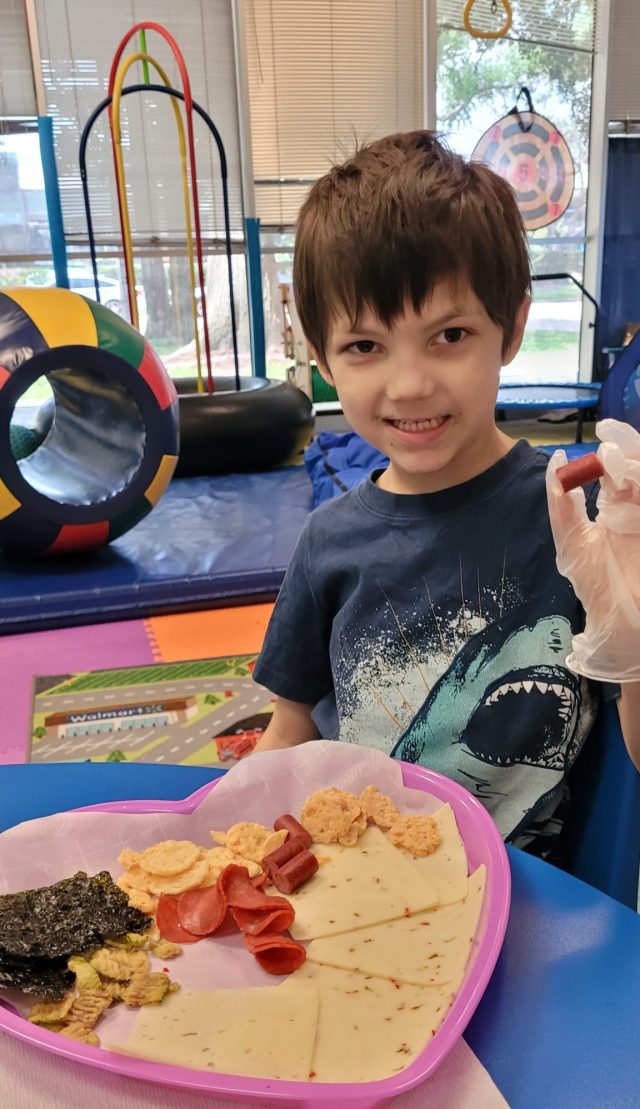 Zachary came to Children's Therapy Program with a parental concern about his limited food intake and variety consisting of bread and plain pasta. His family noticed that Zachary had difficulty mixing some foods and textures. His mom wanted him to be able to eat more of the foods she prepares at home.
Zachary has been working on Food Science and Exploration in his Occupational Therapy sessions. When he comes to the Children's Therapy Clinic, these sessions focus on him trying different flavor combinations using smell, touch, and taste. Zachary's family has implemented ideas and activities for snacks and mealtimes that allow him to try foods in a safe, self-initiated, and independent manner.
Zachary recently tried a holiday dish mom has been preparing for years as a tradition. This meant so much to him and his family. Zachary continues to explore and enjoy new foods, and we are very proud of his progress so far!
For so many kids, therapy is the secret ingredient to improving their skillset! Our Children's Therapy Clinic is staffed by a team of caring, dedicated experts. Our Speech Language Pathologists, Physical Therapists, and Occupational Therapists each have specialized training and experience in working with children from birth to 21 years to promote growth and development to help them reach their developmental milestones. To refer a child or for further information, please email therapy@eastersealshouston.org or call 713-838-9050, ext. 381.