The Battle Buddy Difference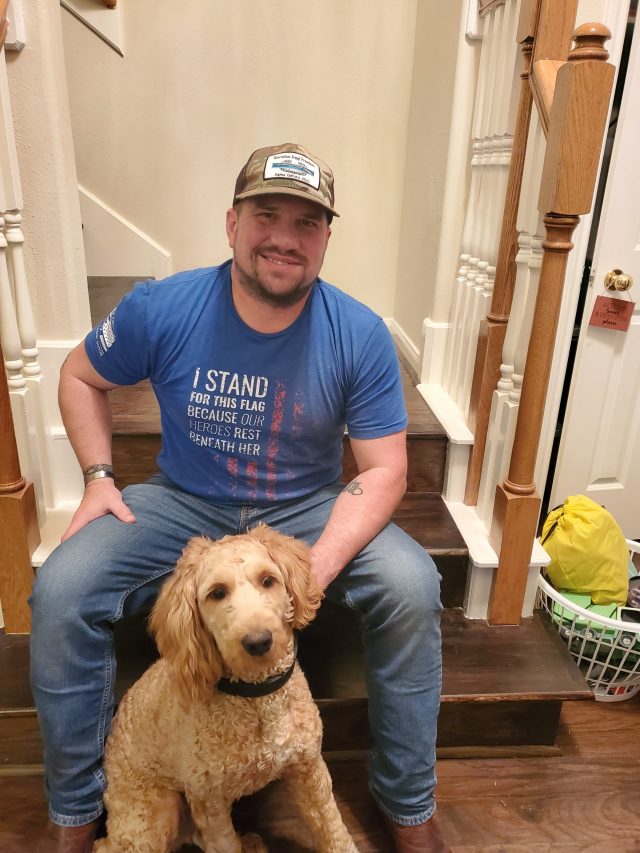 "My name is Caleb, formerly SGT Caleb from the 1st Battalion of the 22nd Infantry Regiment of the 4th Infantry Division. I thought it would be easy to write about my service dog experience, but now as I am physically doing this I am finding it incredibly difficult.
"I joined the military right after 9/11. I knew when I raised my right hand and took the oath of enlistment that I would see combat. Explaining to my parents that I had given up on my childhood dream and college baseball scholarship to join the military was definitely an anxiety-filled one for starters, but then explaining to them that I had volunteered for the infantry was a whole different conversation. My family fairly quickly accepted that if I were to fight, I will be the pointy end of the stick.
"I loved much of my time in the military, and I was good at my job. After making it through my first deployment I was injured in a training exercise. I was later medically discharged from the military due to my injury. I quickly found leaving the military and trying to integrate back into my life before the military futile and completely infuriating. I later found myself being more reclusive and standoffish than before and I started to go down the drug and alcohol path to try and numb the uncontrollable feelings. Marriage and children followed but so did the struggles. I had researched service dog programs and things like that before but never followed through with pretty much the same excuse every time... I don't have the time, patience, or money to make this happen right now.
"I eventually got linked up with the Easter Seals Greater Houston Programs for Service Members, Veterans and Military-Connected Families when we moved to Houston a couple of years ago through my wife. We both had served in the military and had our respective issues that we are still trying to deal with. One thing people without military experience simply can't understand is the brotherhood experienced only with those willing to die for you. Leaving the military environment and my brothers-in-arms have proven to be the most difficult parts for me. Even being with people that love you does not feel safe any longer, but the day I met my service dog, Tony Chase, through Easter Seals' Veterans Service Dog Program that changed.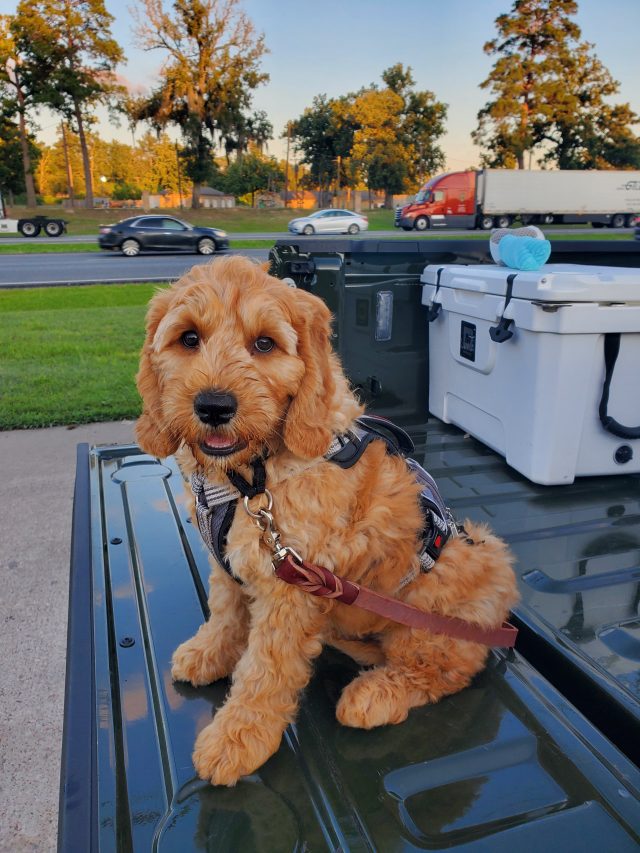 "So, I can tell you right now that all of the Hollywood scenes that are playing in your head right now are incorrect. Honestly, we were both scared and trying to feel each other out for the majority of the 8-hour drive home from picking him up. We both began to look at each other on the drive back and it was like we were both saying "Do you know what you are doing?" and replying "Sure don't, but we are going to figure it out." He and I became closer and closer to the point that Tony is my new battle buddy, someone I trust my life with. The whole experience has been therapeutic for me. What is the phrase "it isn't the destination but the journey"? Even my dog's name has significance to me. Tony Chase is a combination of the names of 2 guys I had the privilege of knowing, (Tony) Anthony Venetz and Chase Haag. Tony actually saved my life in Iraq during our first deployment, and Chase was one of the 1st soldiers I trained after our return from Iraq. Both of these great individuals met their end serving our nation, Tony in Afghanistan and Chase in Iraq. My dog, no matter how crazy it sounds, has genuinely felt like a chance for me to reconnect with them and for us to look out for each other again.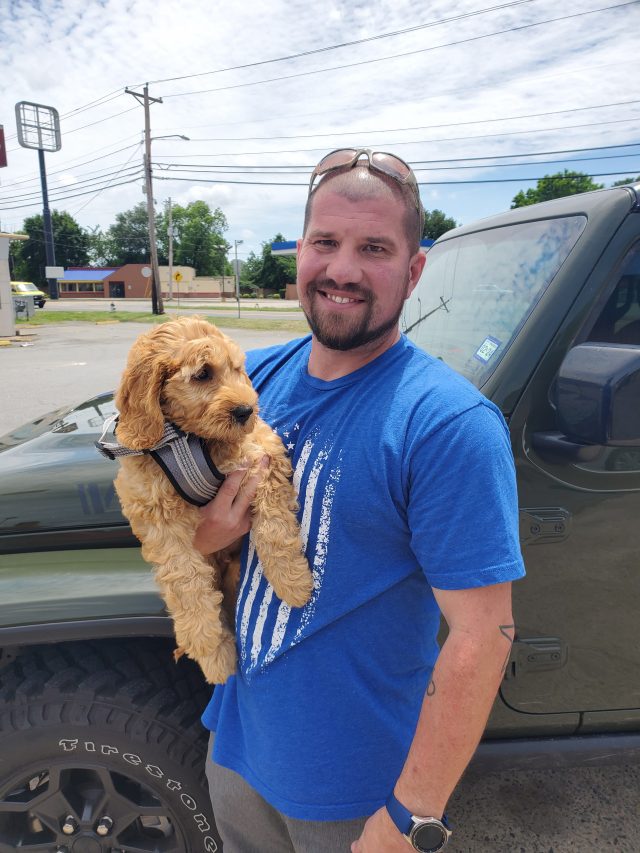 "Having Tony has changed me. I find it easier to do even everyday things such as going to my kid's school events, grocery shopping, and even going to church. The whole experience has been therapeutic to me from the training with My Service Dog, Inc. to the end result.  As you teach your dog to take care of you, you also learn how to take care of your dog and become a team. He is not just a tool to me; he really is a team member. We both find each other watching and learning more from each other each day. I can't really put into words what having him actually means to me even though I definitely gave it a try. I will be forever convinced and grateful for the power of what the human-animal connection can mean for us with the proper training."  -Caleb, Easter Seals Greater Houston Service Members, Veterans and Military-Connected Families Programs client
Easter Seals Greater Houston is proudly serving current Service members, Veterans, and their families in Harris and all surrounding counties. Our reach can extend to those throughout the state who are interested in tele-mental health services. Our mission is to assist military-connected families in building the lives they want during and after the military to meet their needs around reintegration, stability, wellness, and growth. Learn more.
Easter Seals Greater Houston offers Veterans the possibility of becoming part of an innovative Train Your Own Service Dog Program to improve the veteran's overall quality of life. Learn more.