Double, Double No More Trouble
We first met these two cuties when they entered our Early Childhood Intervention (ECI) Program as itty bitty preemies. Over the years, the twins have worked with multiple providers utilizing all of the services available through Early Childhood Intervention.
Earlier this month, the twins had their final Occupational Therapy session with our Occupational Therapist Natalie. To celebrate all of their accomplishments and their upcoming third birthday Natalie went all out with a fun and messy pumpkin activity.
The twins have come so far from the little babies that started out with us and are leaving thriving big 3-year-olds! Our team members have all bonded with the twins and their wonderful mom who is so involved and brings them to all of Easter Seals Greater Houston's events, including Walk With Me.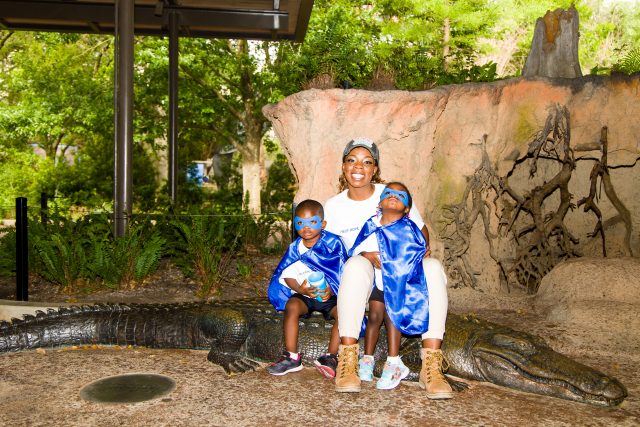 We are so proud of their incredible growth! They are truly thriving thanks to their family and team of dedicated ECI licensed and certified providers.
The time from birth to age three is critical in your child's physical and cognitive development.  To help make sure your baby is reaching their developmental milestones, you can complete this free Ages & Stages Questionnaire or check with your pediatrician if you have concerns. Learn more about Easter Seals Greater Houston's Early Childhood Intervention Program!