Incredible, Measurable Progress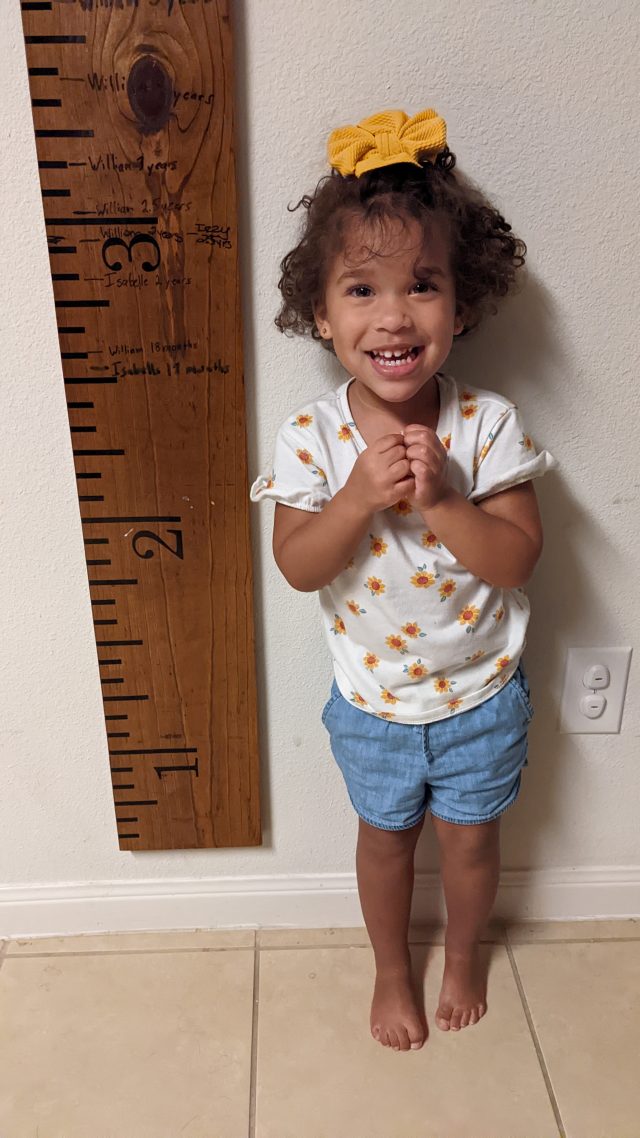 Little ones are constantly growing and the timelines for "typical" development vary for each new skill. It can be a lot for first-time parents or parents of multiples to track! All caregivers can safely turn to Easter Seals Greater Houston to assess and provide the assistance needed to help little ones.
Easter Seals Greater Houston serves babies ages 0-36 months with high-quality Early Childhood Intervention (ECI) services. These services include Occupational Therapy, Physical Therapy, Speech Therapy, Specialized Skills Training, Case Management, Nutrition, and more. Read on to see the impact these important services have on our smallest clients!
"I am beyond pleased with the impact that Ronny with Easter Seals Greater Houston's ECI Program has had on our daughter. He was very attentive and provided numerous materials to help my Isabelle improve over the months leading up to her 3rd birthday. My daughter went from barely saying (comprehensibly) one or two words per sentence to phrases in a few months. She has grown in confidence when it comes to expressing herself and the joy that we feel for her is worth it all.
"Our family is so grateful for Ronny and Easter Seals Greater Houston for making it possible for Isabelle to reach closer to her full potential." - Kimberly, Mother of ECI Client
"Mom is very pleased with the services Keibre has received through Early Childhood Intervention (ECI). When he entered the program in January, he was not crawling or talking. He is now walking, trying to run, and knows lots of words. Such incredible progress made in 8 months!" - Early Childhood Intervention Specialist
The time from birth to age three is critical in your child's physical and cognitive development. To help make sure your baby is reaching their developmental milestones, you can complete this free Ages & Stages Questionnaire or check with your pediatrician if you have concerns. Learn more about Easter Seals Greater Houston's Early Childhood Intervention Program!