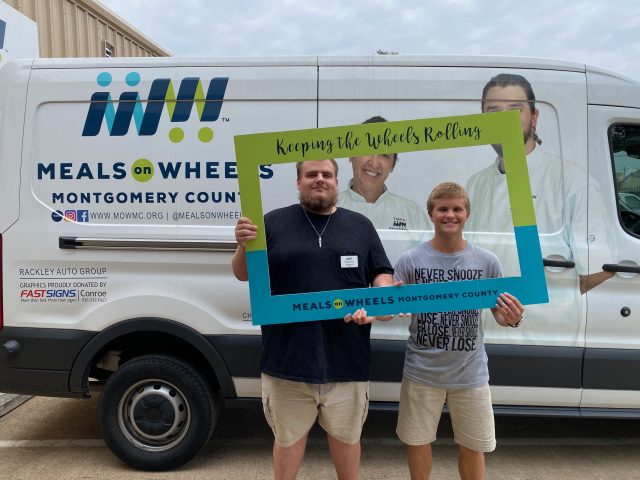 We are thrilled to announce that one of our paid summer internships has led to a full-time paid position with benefits for one of our former High School/High Tech (HSHT) and Ready to Achieve Mentoring Program (RAMP) graduates.   
After working on job preparedness with our High School/High Tech team and a RAMP mentor, this young man spent two summers in High School working for Meals On Wheels in Conroe. Throughout his internships, he spent time learning to stock the food pantry, assist with home deliveries, and had the opportunity to work in Meals on Wheels' state-of-the-art culinary kitchen. There he learned to prepare fresh hot meals from scratch. These meals were then taken to the elderly, low-income residents of Montgomery County. These were important learning opportunities that also bolstered his resume.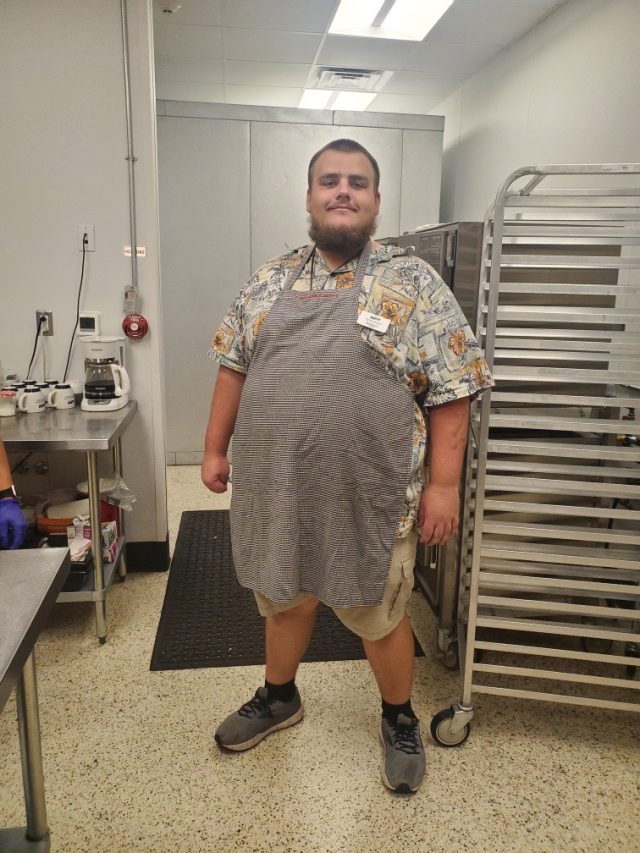 After completing his internship, he decided to explore his newfound interest in culinary skills and pursued a job in the food industry. He worked his way up from busser to head cook at a bustling restaurant in Galveston, TX. His hard work and culinary experience paid off. When he relocated back to Montgomery County, he was approached by one of the Meals On Wheels staff to let him know that there was an opportunity for him to apply to be Assistant Chef.  He reported the very next Monday with his updated resume in hand and was hired on the spot! 
This will be the first time he has had a job that provided insurance and, in fact, the first time he has ever been medically insured. He was beyond excited to report that he had already set up his first doctor appointment and a visit with a therapist, all covered by his insurance plan! 
Easter Seals Greater Houston is so proud of our HSHT/RAMP graduate! Through High School/High Tech, (HSHT) students with disabilities are presented with various learning experiences that promote career exploration and broaden educational horizons. The Ready to Achieve Mentoring Program (RAMP) is a career-focused mentoring program for youth with disabilities involved or at-risk of becoming involved with the juvenile justice system. Learn more about how our programs can help you find your dream job!