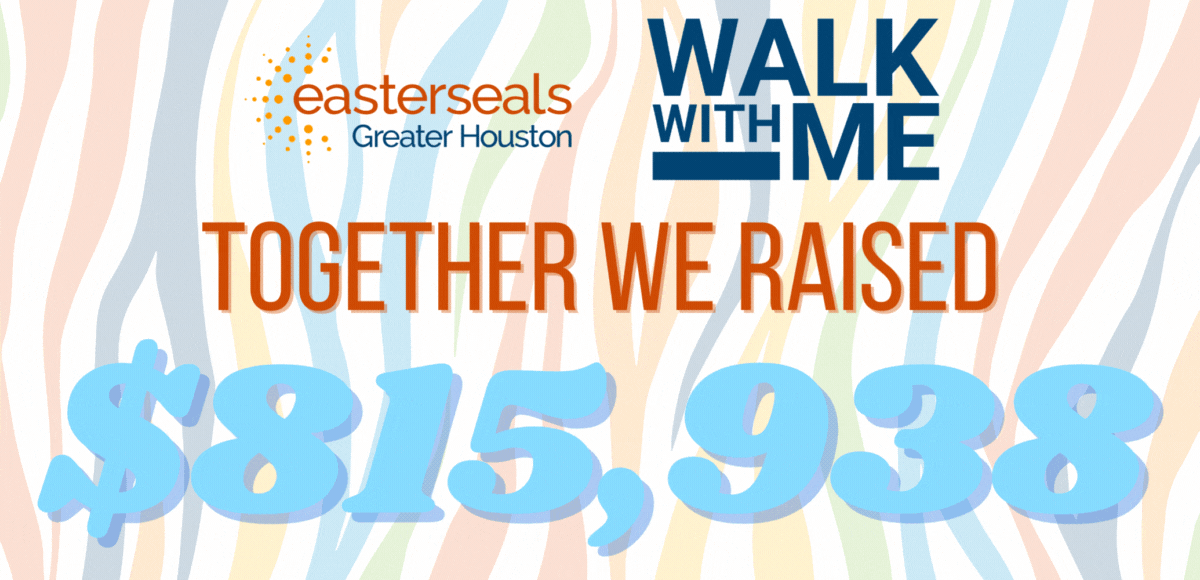 The 12th Annual Walk With Me, presented by Prosperity Bank, was one for the record books! It was the most highly attended event in Easter Seals Greater Houston's 77-year history, with over 4,000 walkers. Our community of clients, family members, supporters, corporate partners, and staff members raised $815,938, the second-highest amount ever. Thank you from the bottom of our hearts! Every dollar will work to improve the lives of over 14,500 Veterans, Service Members, children and adults with disabilities, and the families who love them. Check out some of our client's recent triumphs and upcoming programming made possible by your care and generosity! We hope you will join the 2024 co-chairs, Katie Dowdell of Prosperity Bank and James Stinson of Quanta Services, for another record-breaking Walk With Me on Saturday, April 20, 2024.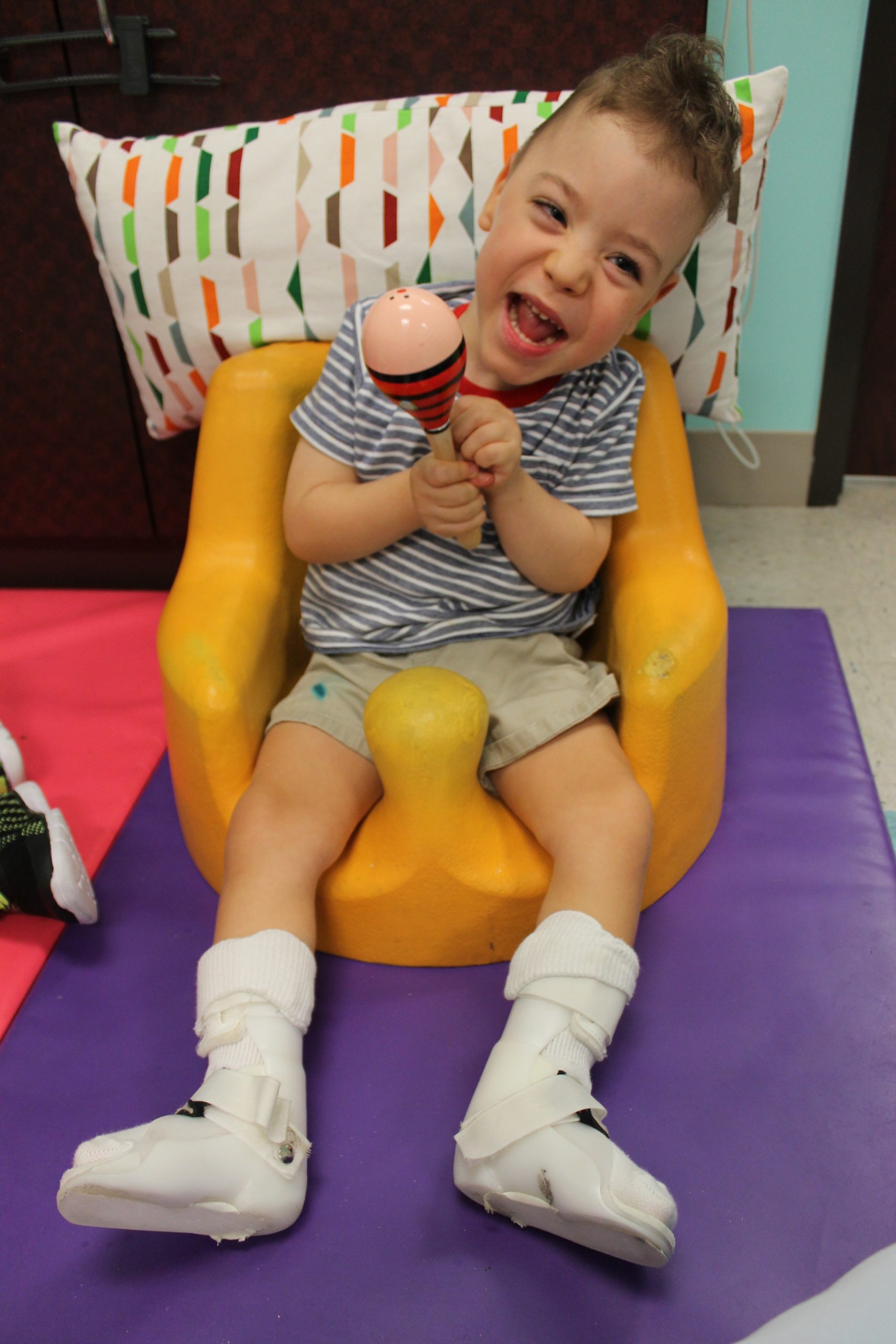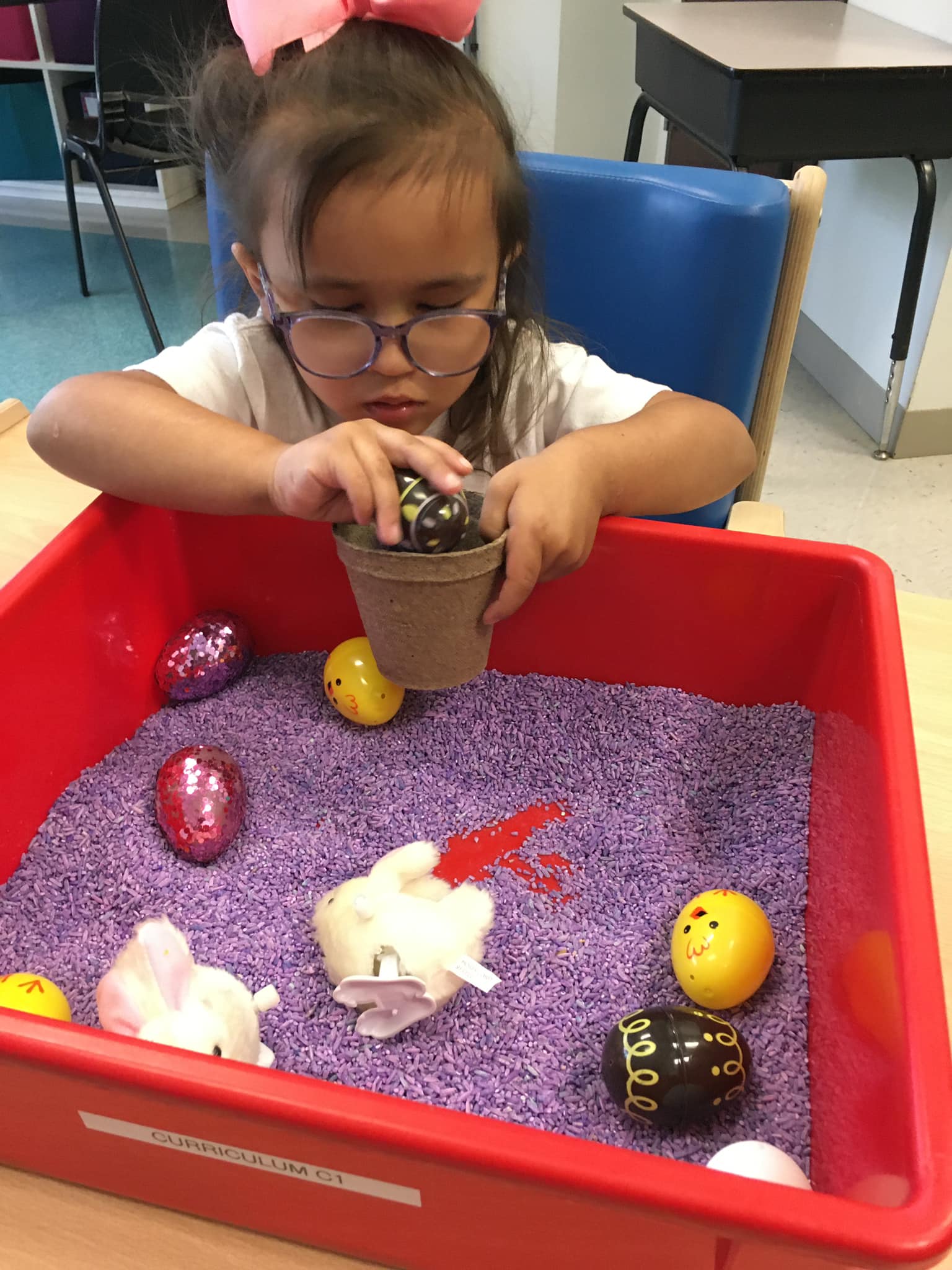 New Caroline School Toddler Classroom
The Caroline School is excited to announce the opening of our Toddler Classroom this Fall! The new classroom is designed for children 18 months to 5 years old. It features a center-based layout, child-led curriculum, and a variety of adaptations and accommodations specific to learners with disabilities. As we specialize in providing individual support and education planning, the teacher to student ratio will remain small – only 2 teachers and five children.
Act now while opportunities are still available to pre-enroll your child for the Fall! The first step is scheduling a tour with Michelle Andrade to learn more about The Caroline School. Please contact Michelle at mandrade@eastersealshouston.org or call 832-776-1758.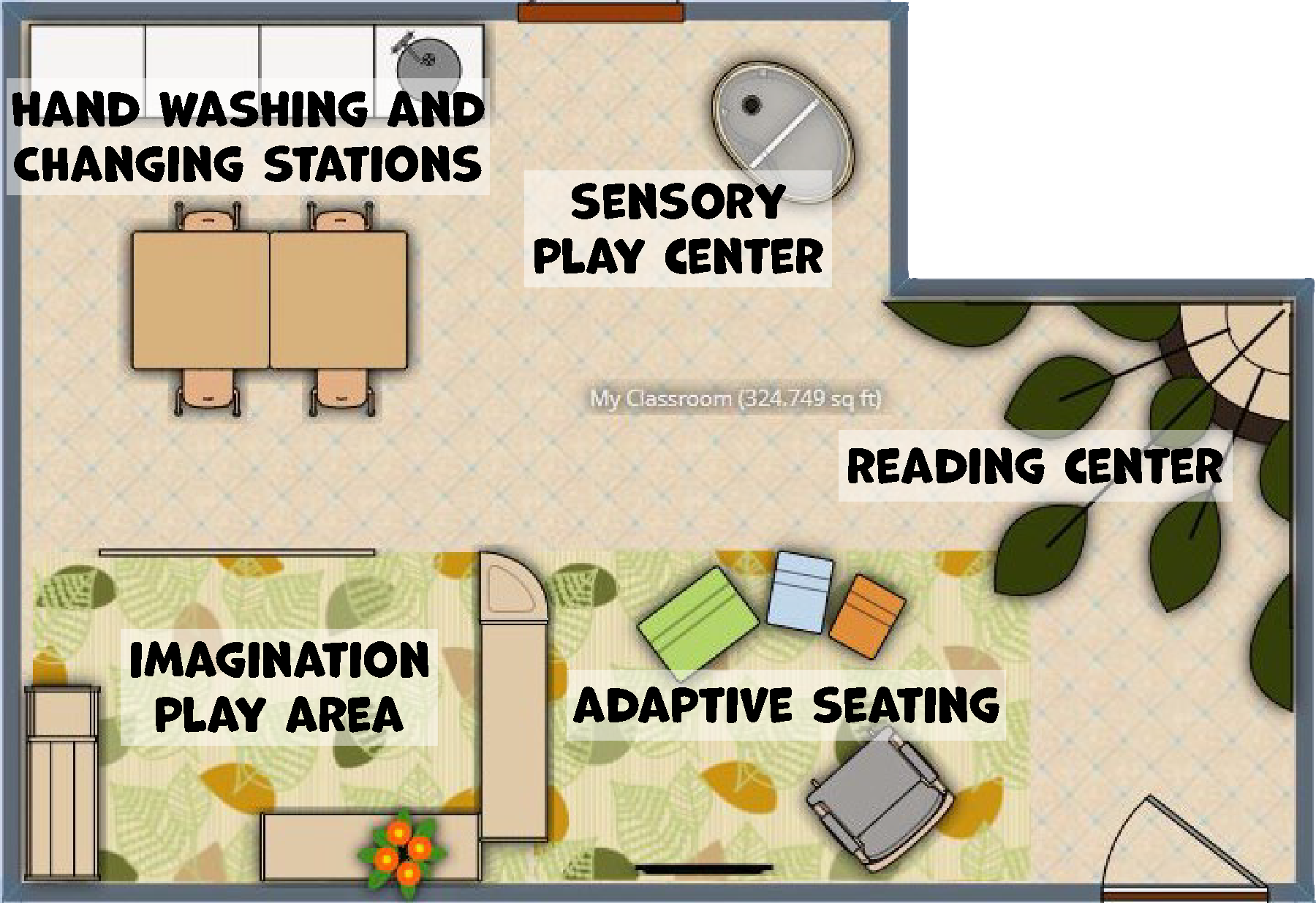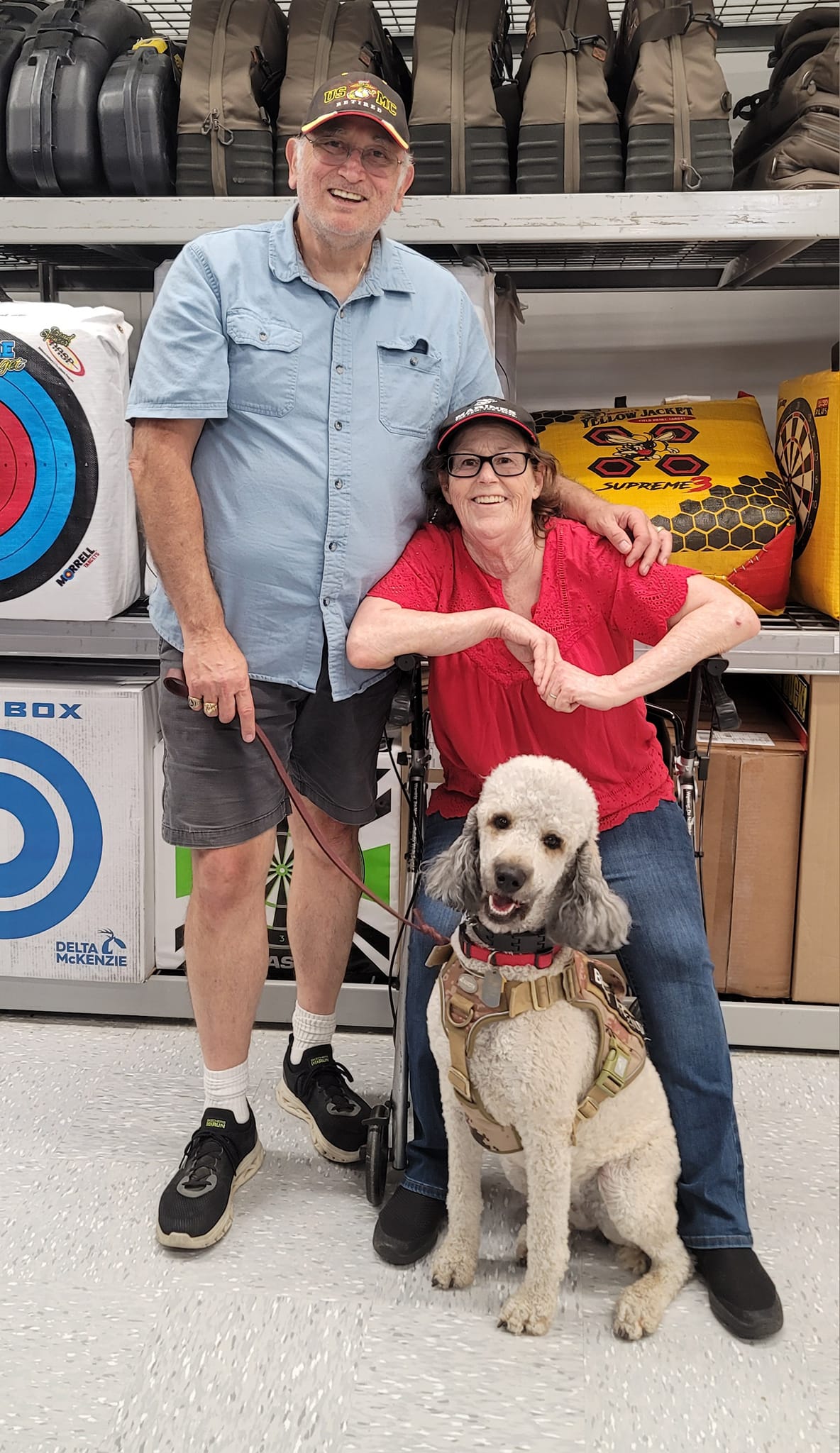 Congratulations to Charles, Kathy, and Jeremy on joining our Train Your Own Service Dog Program. We can't wait to hear about the support and independence your service dogs, Bella and Timber, bring to your lives!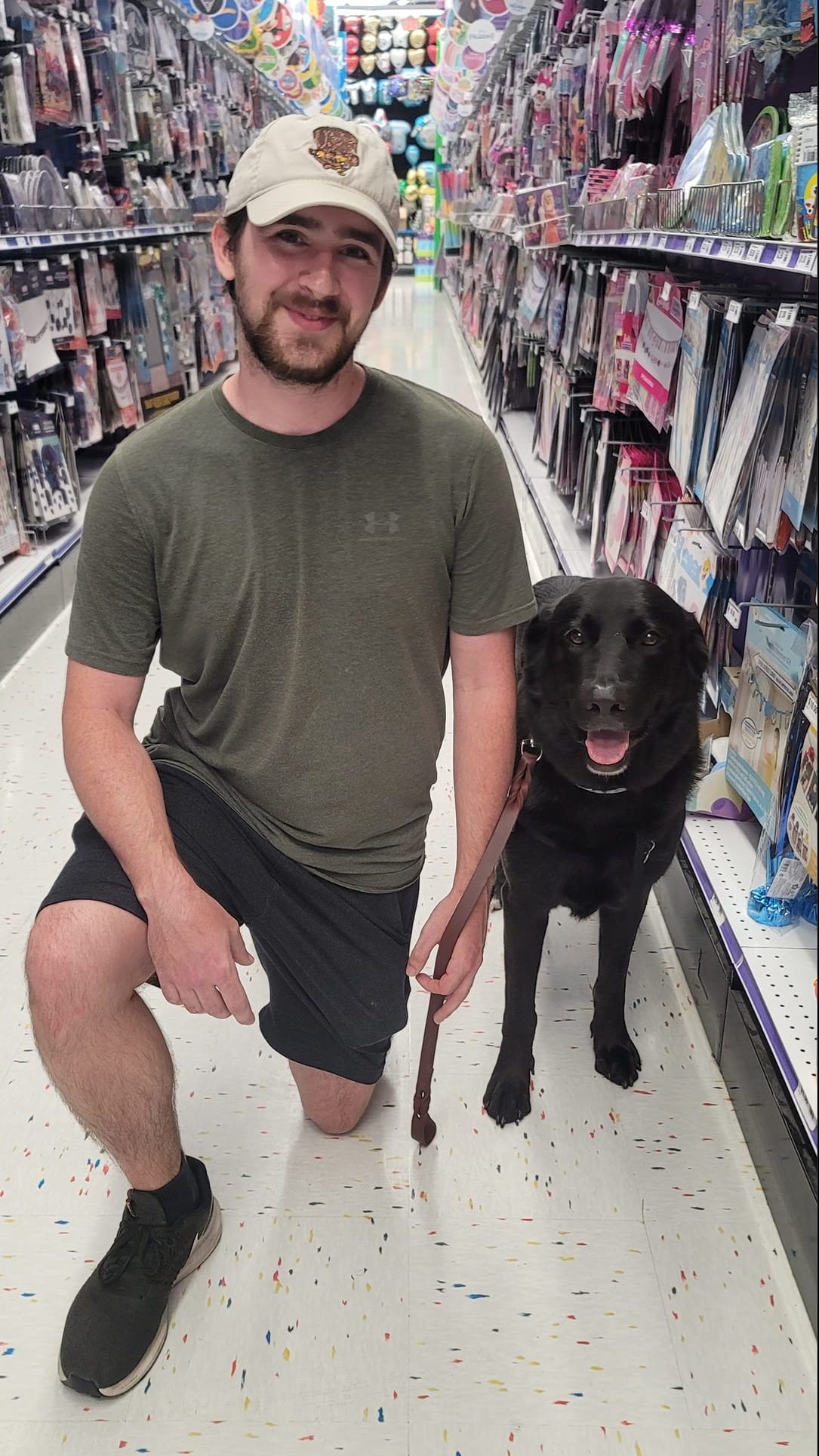 2023 Summer Camp Kick-Off
We are in the midst of our first session of 2023 summer camp! Walk With Me helps support Camp Buckaroo, our four week-long day camps that take place all over greater Houston, and Camp Smiles, our week-long overnight camp held at Camp For All. These inclusive, accessible, and fun-filled camps are the highlight of many campers' year!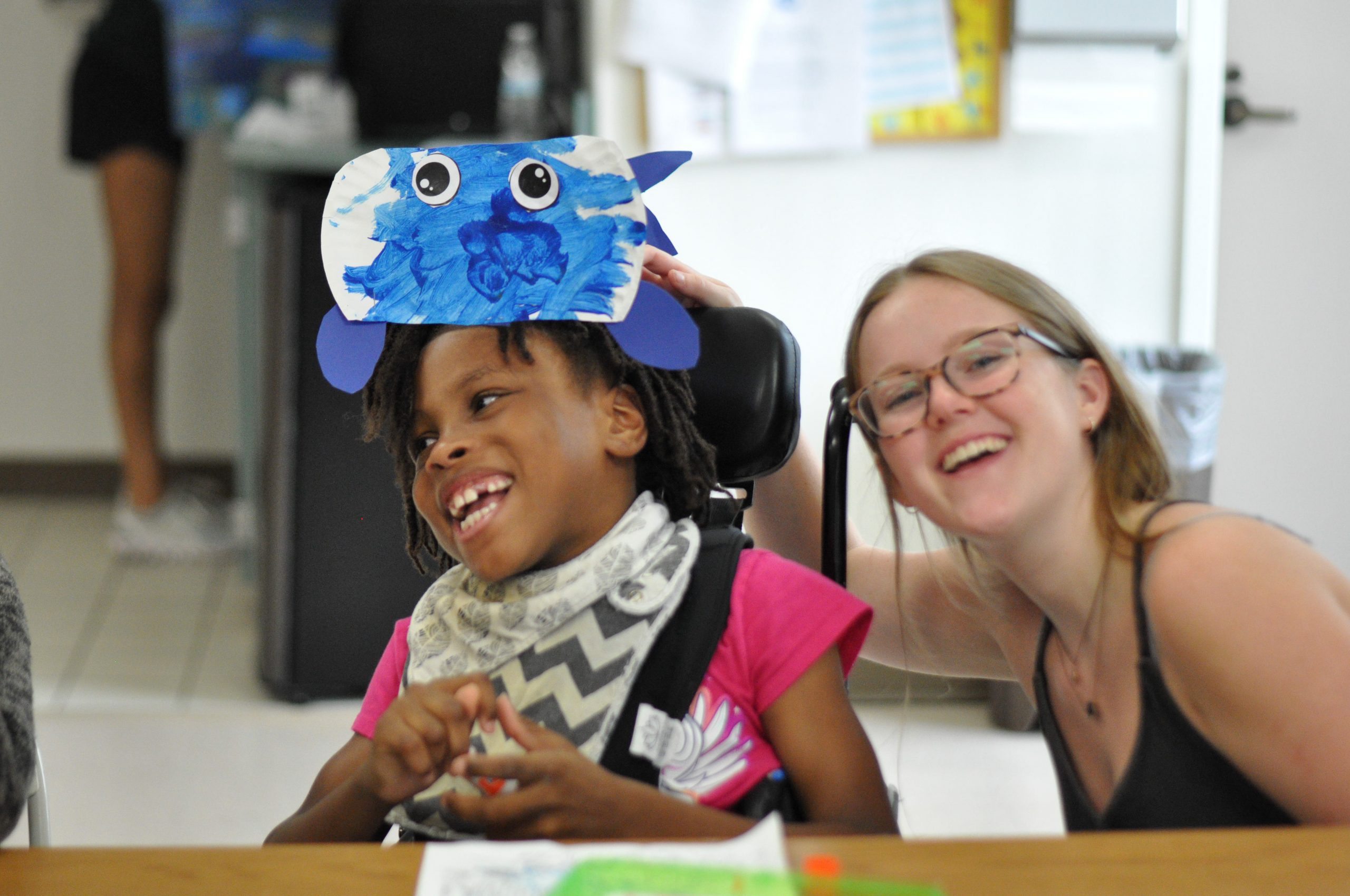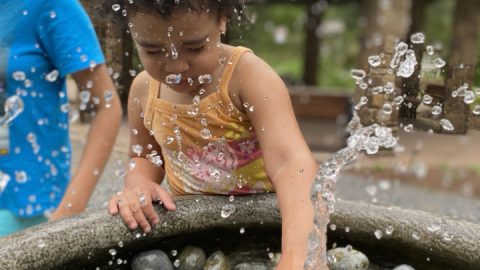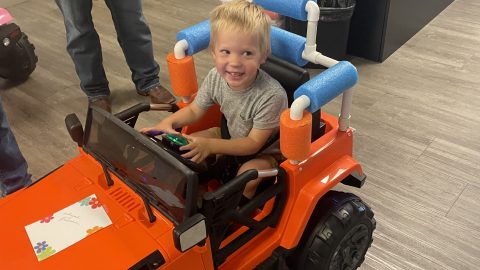 Follow us on social media to keep up with our clients' successes!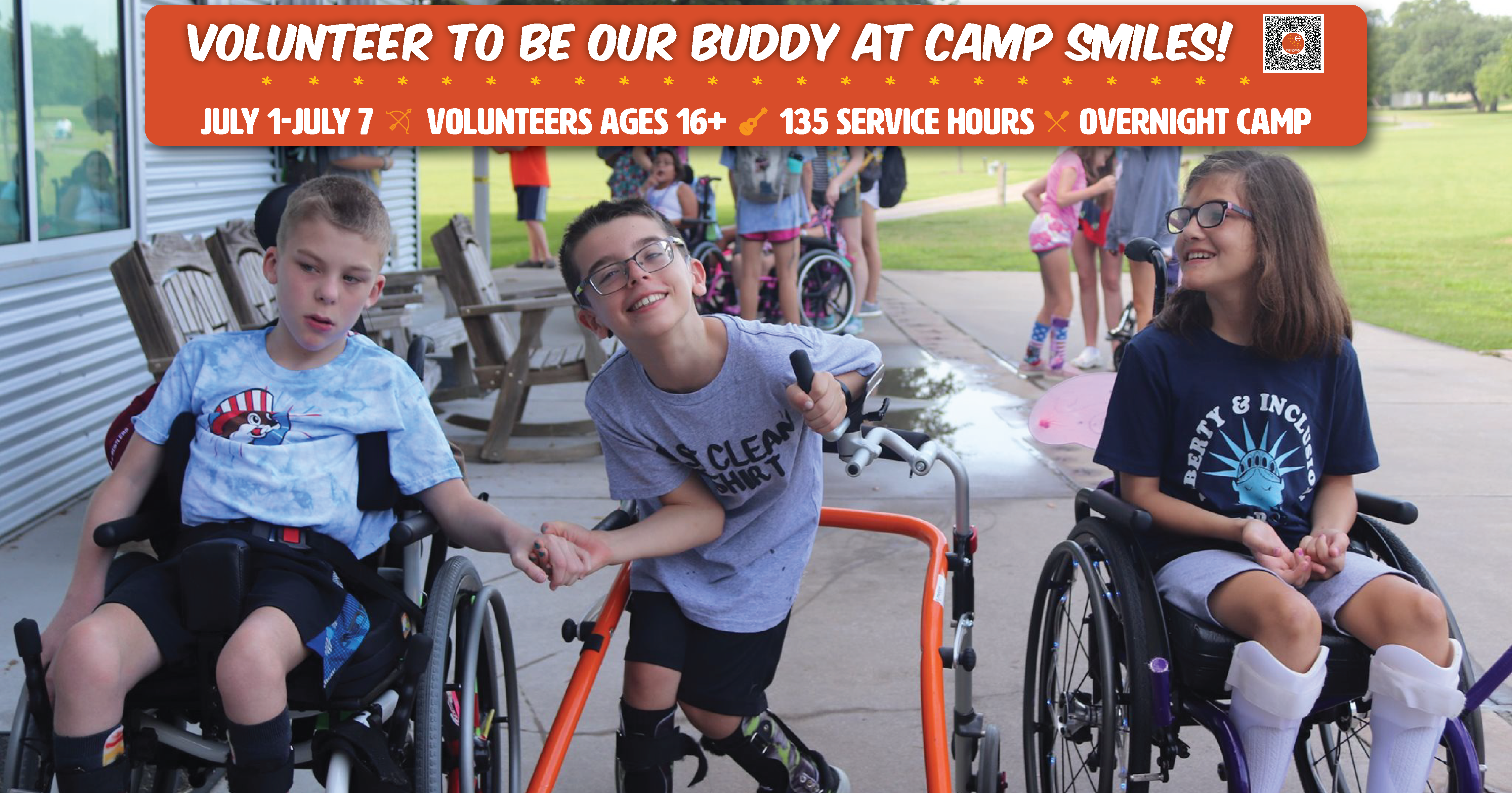 Make the best summer memories as a Camp Smiles Buddy! We are looking for volunteers ages 16+ to volunteer as counselors at our overnight camp taking place July 1-July 7 at Camp For All in Burton, Texas. Volunteers buddy up one-on-one with a camper, all of whom have Cerebral Palsy or a similar neurological disorder. The buddies spend the camp working with their camper, helping them do activities and fantastic night events. Apply today and get ready for a week packed with incredible friendships and unforgettable memories!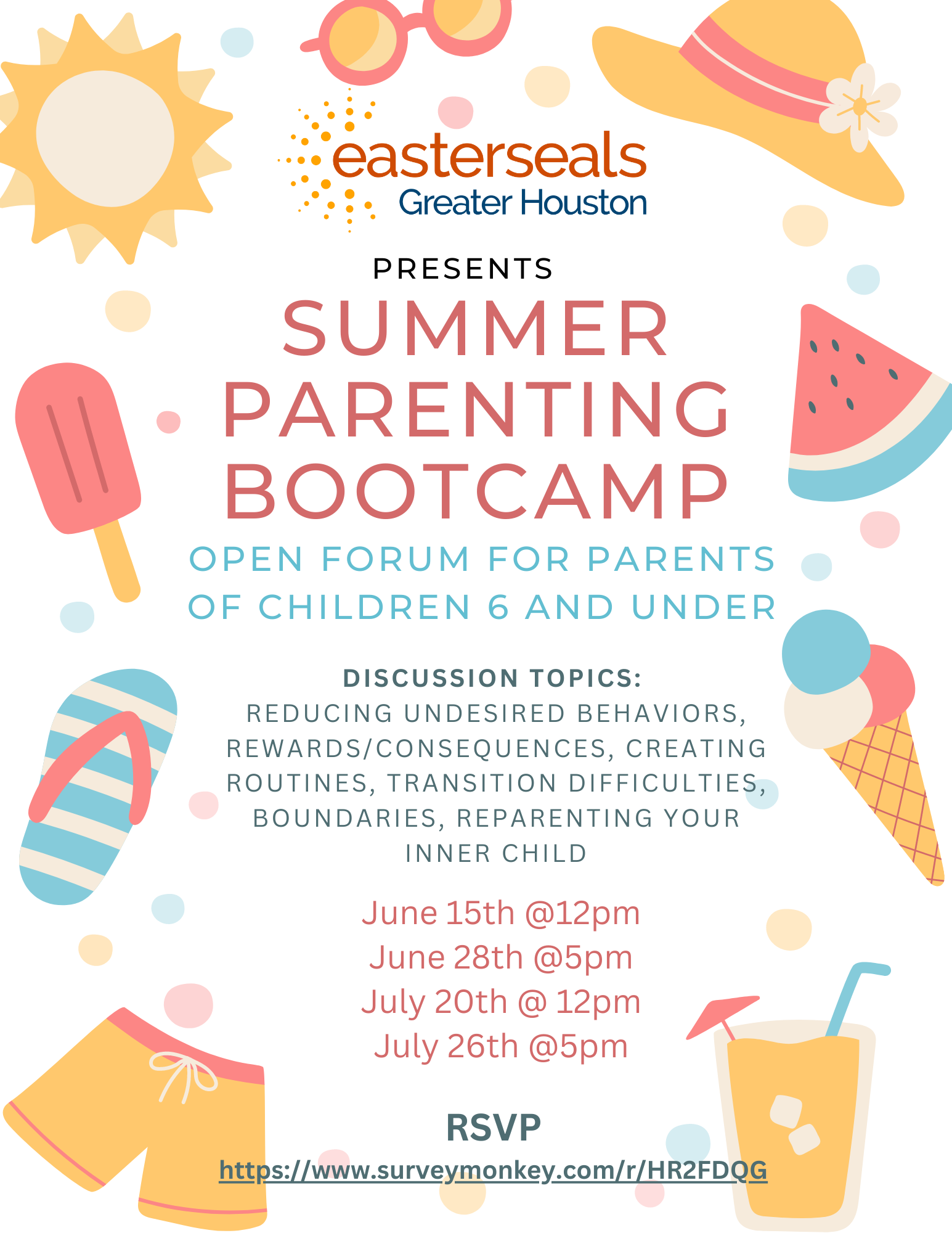 Calling all Parents of children 6 & under--these virtual discussions are for YOU! Join us virtually to benefit from these helpful, free discussions with other parents of young children and a Mental Health Clinician.
June 28th, 5 pm
July 20th, 12 pm
July 26th, 5 pm
Fill out our form to join us https://www.surveymonkey.com/r/HR2FDQG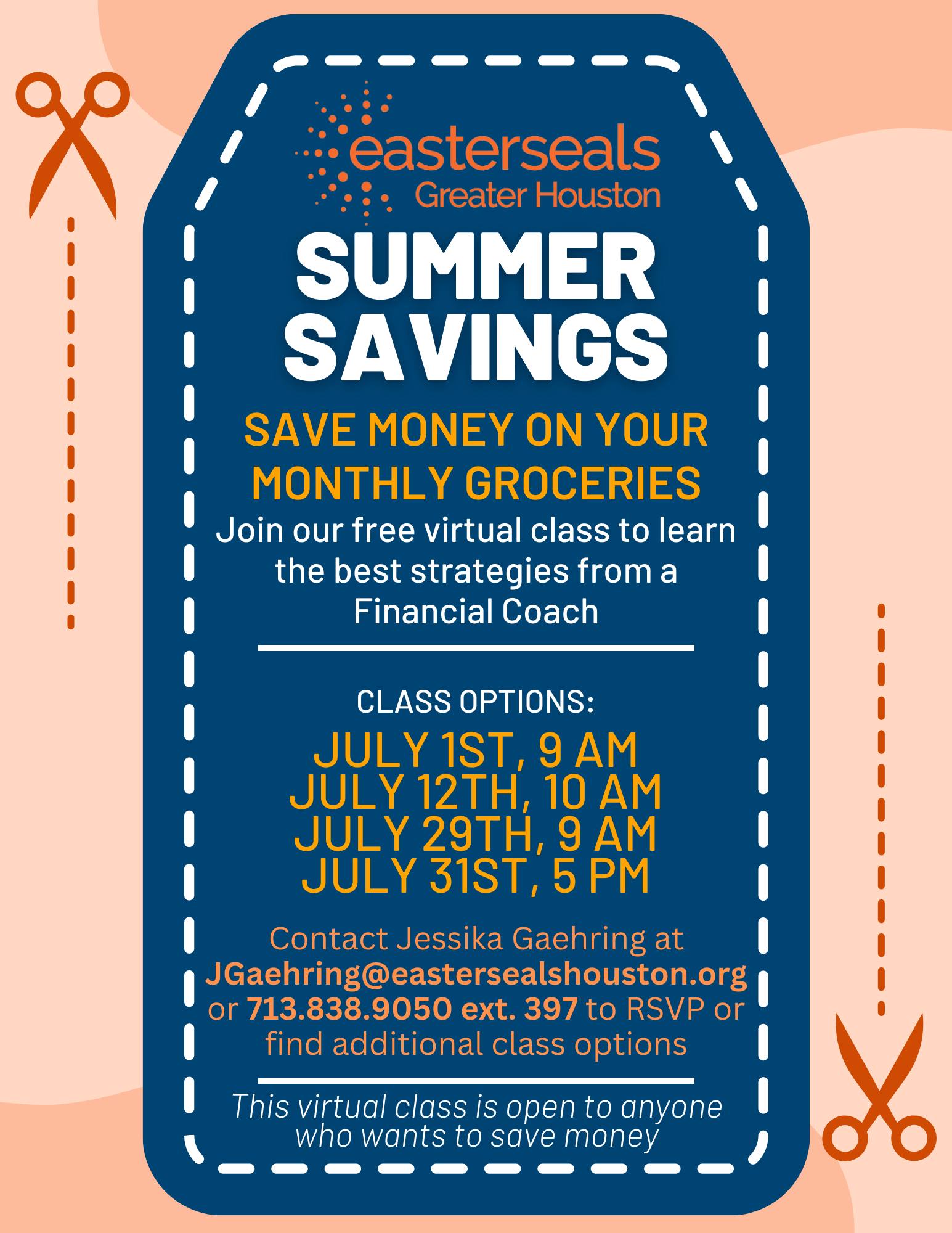 MONEY! MONEY! MONEY!
Get your finances in order this summer with free virtual classes held by a Financial Coach.
July 1st, 9 am
July 12th, 10 am
July 29th, 9 am
July 31st, 5 pm
Contact Jessika Gaehring at JGaehring@eastersealshouston.org or 713.838.9050 ext. 397 to RSVP or find additional class options.