Texas Veterans + Family Alliance

Mental Health Services for Veterans and Their Families
About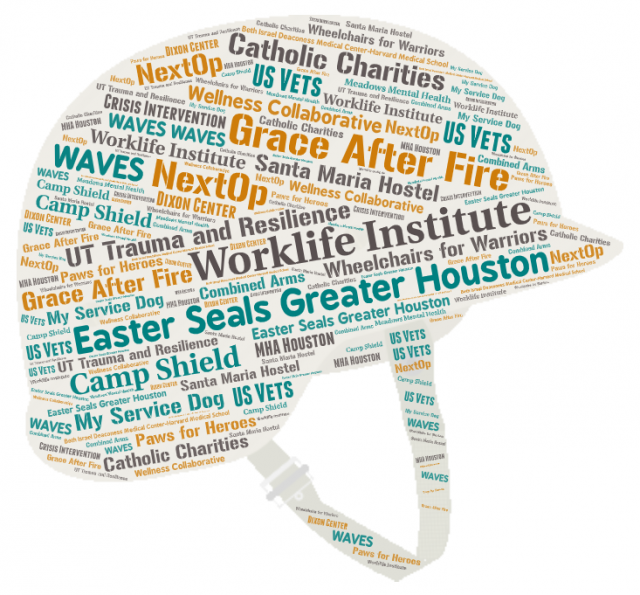 Easter Seals Greater Houston and its collaborative partners have been chosen as recipients of the Texas Veterans + Family Alliance grant program from Texas Health and Human Services Commission.
Houston, which has the 2nd highest population of veterans in the U.S., will have some critically needed funding for mental health services to reach Veterans and their families.
The project will include system level change/outreach and direct services through counseling, case management, technology, telehealth, and other supports that will increase access to mental health services. Mental health services will include individual and group mental health counseling, peer-to-peer supports, interventions and/or trainings. Services will be complemented by case management to help break down barriers to services and resources and by providing a consistent, trusted place where the Veteran/family member can turn when issues arise.
Easter Seals Greater Houston is proud to be serving our Veterans and their families in partnership with Camp Shield, Catholic Charities, Combined Arms, Crisis Intervention, Beth Israel Deaconess Medical Center (BIDMC) - Harvard Medical School Teaching Hospital, The Dixon Center, Grace After Fire, Meadows Mental Health Policy Institute, Mental Health America of Greater Houston, My Service Dog, NextOp Veterans, Paws for Heroes, Santa Maria Hostel, U.S. Vets, UT Trauma and Resilience, WAVES, Wellness Collaborative, Wheelchairs for Warriors, and Worklife Institute. In addition to serving as the lead for the Community Collaboration, Easter Seals Greater Houston's Housing & Financial Counseling, Supported Employment, Respite, Technology and Case Management Programs will provide services to the project's clients.
Contact us at 713.838.9050, ext. 332 or veterans@eastersealshouston.org for more information or fill out our Veterans Program Referral Form.