Recreational Therapy utilizes recreation and other activity-based interventions to address the needs of individuals as a means to psychological and physical health, recovery and well-being. Recreational therapy includes, but is not limited to, providing treatment services and recreation activities to individuals using a variety of techniques including arts and crafts, animals, sports, games, dance and movement, drama, music, and community outings. Easter Seals Greater Houston's team of certified and licensed professionals are proud to provide Recreational Therapy to clients of all ages at all levels of ability. Recreational Therapists meet their clients where they are at in terms of their skills and abilities.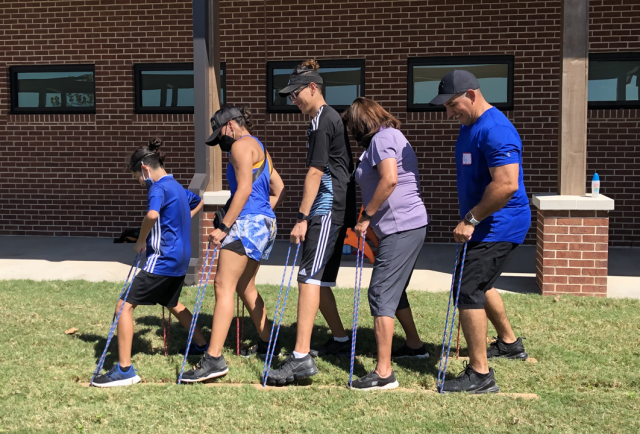 Easter Seals Greater Houston's Recreational Therapy Programs include:
Recovery Services
Fitness/Wellness/Yoga
Camps
Youth Programs
Couples Nights
SIRE Equine and Therapeutic Riding Programs
Veterans, Service Member, and Military-Connected Family Programs
Art Therapy
1:1 sessions per request and assessment
Peer-to-Peer Groups
And more
Interested in learning more about or signing up for Recreational Therapy? Contact us at rectherapy@eastersealshouston.org or 713-838-9050, ext. 350.